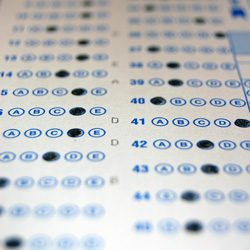 More Washington students are taking the SAT than ever before, and they are also scoring well. The Washington state average score is 52 points higher than the national average of 1474, and they rank 3rd in the nation in math, reported the Office of Superintendent of Public Instruction (OSPI) last Thursday.
In 2012, the number of students participating in the SAT rose by 4.6 percent, compared with an 0.8 percent national increase. Overall participation across the state is at 55 percent, making Washington 3rd in the nation for participation, behind Texas (56 percent) and Utah (100 percent).
In addition, participation from students of color increased by a larger margin than the rest of the country. Participation by Hispanic students increased by almost 15 percent, more than double the national increase. Participation by black students increased by nearly 9 percent, compared to an almost 2 percent national decrease. American Indian student participation increased by nearly 7 percent, compared to an increase of 4.6 percent nationally. Participation by Asian students increased by 2.7 percent, compared with a 1.7 percent national increase.
The SAT exam has been approved by Washington's legislature as an alternative to Washington's state exams in math, reading, and writing. Students who either do not pass the Washington state exams or who transfer into Washington schools from another state can apply to use their SAT scores instead of their state exam results.
The press release about the increase in SAT participation is available on OSPI's website.