Representatives from the League of Education Voters (LEV) and community-based organizations recently traveled to Baltimore, Maryland, to learn more about the discipline reforms that have been implemented by Baltimore City Public Schools with great success. This is the eighth in the series, Transforming School Discipline: Lessons from Baltimore.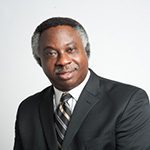 By Dr. Carey G. Anderson, Reverend, First African Methodist Episcopal Church
As a Pastor serving a local congregation in Seattle, Washington, I was greatly inspired to attend a trip sponsored by the League of Education Voters. This trip was an opportunity to interface with school administrators, teachers, and education partners in addressing school discipline and impacting the high school dropout rate in the city of Baltimore, Maryland.
One key observation with the school administrators that spoke with us was the inherent interest that is shown to each student. The model of student management focused on keeping students in the classroom, which included methods such as cognitive reasoning with students, behavior modification, active parental interaction, and the power of making choices. (more…)