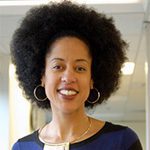 The League of Education Voters is pleased to announce that Erin Jones will be the keynote speaker at our January 25 activist training, Access, Equity, & Excellence.
Erin Jones is the Director of Equity and Achievement for Federal Way Public Schools. She has worked in education for the past 18 years as a volunteer, a private and public school teacher, a late night program director, and an instructional coach.
Erin received her teaching certificate at Pacific Lutheran University with endorsements in English, French, and ELL. She was named Most Innovative Foreign Language Teacher by the Washington Association for Language Teaching and selected as the Washington State Milken Educator of the Year in 2007.
She joined the Office of Superintendent of Public Instruction (OSPI) as the Director of the Act Six Leadership and School Initiative in 2005. From 2008 to 2009, she oversaw the creation of the Center for the Improvement of Student Learning (CISL), where her focus was on creating a repository of best practices for educators and building bridges between schools, families, and communities.
In 2013, Erin was named a "Champion of Change" by the US White House, as part of a group of 10 education leaders who have helped further education achievement among African American students.
She has served on numerous boards and committees, including the state's 2008 Education Opportunity Gap Oversight and Accountability Committee, which delved into how to establish strategy and collaborate with key community members. "I've learned that the answers are always in a community, and the key to getting to the answer is to bring the community together."
Learn more about, or register for, the Access, Equity, & Excellence activist training.