The League of Education Voters (LEV) is holding a parent and family summit in Sunnyside, Washington, on Saturday, February 8. We recently sat down with our Yakima-based community organizer Micaela Razo, to learn more about the event. Micaela has been an advocate for parent involvement and education for over 12 years. Micaela resides in Yakima County with her husband, her son, and two daughters. She is also the Region 11 Director for the Washington State PTA and is the PTA President for her local Smith School.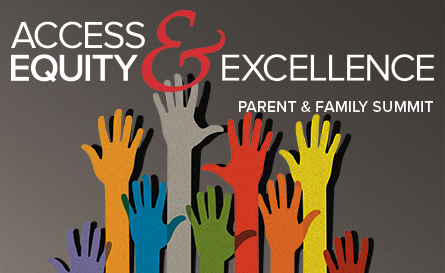 What is a parent and family summit, and how did it get started in Sunnyside?
Our parent and family summit is similar to the activist training LEV held in the Puget Sound area on January 25th. Even though LEV has held an activist training near Seattle for the past four years, there is a need for a training summit in the Yakima/Lower Valley region because so many families want to know how they can support their child's education. This will be LEV's first training east of the mountains.
What's the goal of the parent and family summit?
Many of the parents in the Yakima area do not know how to advocate and so they don't know how to speak up or have their voice be heard. Many of the parents are migrant workers and there are students here who barely speak English and as a result, they have to do twice the amount of work as their non-ELL counterparts because they don't speak the language well. Both the parents and students need a lot of help and coaching to be prepared to advocate.
The goal of the summit is to empower the parents and students with the right tools so that they have a voice and so that they have the connections to work with the district—and beyond—to improve public education in their schools.
As a community organizer, I support, mentor, and organize parents and community members to give them hope and confidence that they can help their children in school and in their careers.
Tell us about some of the workshops being offered.
We'll have a variety of workshops. Some of the topics include:
Washington DREAM Act, led by One America
College-bound and career-ready
Gang and drug awareness
Civil rights for parents and students, led by an education attorney from the Office of the Education Ombuds (OEO)
How does the "science fair" portion of the day work?
The science fair works exactly like it sounds—we have 28 organizations coming to the summit who will have tables set up with information, including the Mexican Consulate from Seattle, Teach for America, and MESA. Summit attendees will have the opportunity to visit the tables to learn more about each organization.
What else is happening during the summit?
We'll be having a panel with past participants in the OEO's Finding Your Voice Grandview training, which LEV co-sponsored, where they will talk about the OEO training and its impact on them.
Representative Charles Ross (R-14) will also attend and speak with parents about the DREAM Act. This is exciting because Rep. Ross previously did not support the DREAM Act, but he changed his vote in favor after students in his district came to talk to him about how it would impact their lives. His experience speaking with students will demonstrate to the summit attendees that their voice can make a difference.
One of the concerns that some parents and students have about advocating is that there could be ramifications targeting them or their families. How do you respond when you hear concerns like that?
I don't beat around the bush. I tell them, "It's not going to be roses. But you're not alone. And because you're not alone, it makes you more powerful and more successful in advocating for your child."
What are your hopes for the day?
I want the summit to result in more empowered parents who feel strong enough to speak up for their children. Frankly, I shed tears knowing that a lot of parents are suffering and don't have (or know how to get) help simply because they don't have the right tools.
The summit is co-hosted by Inspire Development Centers. How did they become involved in the event?
Inspire Development Centers is one of the strongest early learning development organizations in this region. Their mission is to inspire learning, growth, and success in life; one child, one family, and one community at a time. The director of Inspire approached me because he was intrigued by LEV and our mission. I have been working closely with Lionel Cantú, Lori Charvet, Daniel Cilenti, and Lana Stuart. They have been a great partner in planning this event and I look forward to continuing to work with them.
Any final words?
I'd like to thank the Sunnyside School District for all of their assistance in putting on the February 8th summit and training. District leaders have moved mountains to make our event happen and have been responsive, cooperative, and very helpful. Special thanks to Superintendent Dr. Richard Cole, Executive Services Director Curtis Campbell, and District Organizer Lorenzo Garza.
Registration for the Parent and Family Summit is closed.