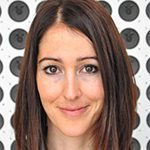 Katie Mosehauer, Executive Director of Washington Appleseed, recently spoke with Steve Scher at KUOW about the new Washington state school discipline law, and how the changes affect schools, students, and parents.
Every year, thousands of Washington students are excluded from school. Students of color, low-income students, and special education students are disciplined at higher rates than other students, which contribute to Washington's opportunity and achievement gaps. Higher rates of suspensions and expulsions lead to higher dropout rates, increases in grade repetition, and a rise in incarceration rates.
During the 2013 legislative session, advocacy organizations including Washington Appleseed and the League of Education Voters, community members, parents, and advocates worked to pass a law (ESSB 5946) that makes discipline data public and limits the number of days that students can be removed from class.
As a result of that law, we are now learning exactly how disproportional discipline practices are throughout the state. For example, in Seattle Public Schools, black students are more than five times as likely to be suspended or expelled as their white classmates. In Olympia, foster care students are more than seven times as likely to be suspended or expelled as their classmates not in foster care.*
Katie says that "some of our most vulnerable students are bearing the largest burden" in the traditional school discipline system and describes the law as a first step to "address the negative consequences of school discipline."
But the law is just the first step. The next step is writing the rules that define the law, which Katie describes as providing the detail in how the law is implemented and put into practice. The Office of Superintendent of Public Instruction (OSPI) is currently inviting public comment on its proposed rules.
Katie says that OSPI's proposed rules are a "good start," but that there is room for improvement. In particular, she would like the language in the rules clarified to state that reengagement meetings are required. The current language is not clear in this regard. The other change she would like to see is clarification that the law applies to all students, regardless of when they were suspended or expelled, so that students who were suspended or expelled before the law's effective date won't get stuck in limbo, not knowing when or if they'll be able to return to school.
And after the rules are approved? Katie says it's "time to redefine the tools we use to discipline students." There are better, more effective ways to implement school discipline—ones that keep students engaged rather than kicking them out of school.
To learn more about school discipline or get involved, visit our website. To send a letter to OSPI about the proposed rules, visit our action alert page.
Katie Mosehauer joined Washington Appleseed in 2009 with a varied history of nonprofit management. She has led political campaigns for environmental organizations across the country, assisted with Democratic Party field operations, led local grassroots campaigns for social justice, and has also worked extensively with local arts and culture organizations.
*These statistics are based on preliminary data provided at LEV's request by Washington Appleseed.