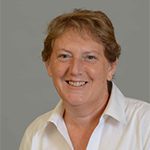 Echoing the frustration displayed at last week's McCleary v. Washington show-cause hearing, today the Washington Supreme Court made their expectations of the State Legislature clear. The Court demanded a funding plan for public education by the end of the 2015 legislative session.
The ruling makes what was going to be an important legislative session an urgent session.
Last week the legislature asked the Court for time­—the 2015 session—to develop a funding plan. Today, they got the time.
This is a critical turning point on whether the state is going to make good on its constitutionally mandated duty to fully fund public education in our state with ample, equitable, and stable resources.