July 1–September 30, 2014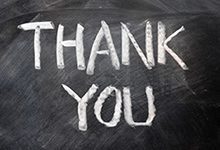 Donations are made to the League of Education Voters (LEV) and the League of Education Voters Foundation by individuals, groups, and businesses throughout the community. These generous donations from those who believe in high-quality public education allow us to ensure measurable progress toward LEV's vision that every student in Washington state has access to an excellent public education that provides the opportunity for success.
Below are our donors from the third quarter of 2014, July 1–September 30. We regret any omissions or errors to the donor list. Please contact our Development Manager, Jackie Schultz, by emailing jackie@educationvoters.org or by calling 206.728.6448 with any questions or to correct any information.
Thank you to all of our donors!
Donor Names
AFT Washington; AFL-CIO
Heidi Bennett
Jim Berry
The Bill & Melinda Gates Foundation
Connie Brennand
James and Gretchen Faulstich
Jane Fellner
Marianne Heywood
Janet Levinger and Will Poole
Lucky Seven Foundation
Tre Maxie
Margaret Moore
Northshore Council PTA
Kathleen Pierce
Pyramid Communications Inc.
Renee Russak
David Schaefer & Patricia Moriarty