October 1–December 31, 2014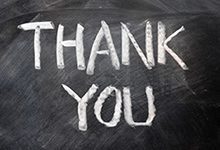 Donations are made to the League of Education Voters (LEV) and the League of Education Voters Foundation by individuals, groups, and businesses throughout the community. These generous donations from those who believe in high-quality public education allow us to ensure measurable progress toward LEV's vision that every student in Washington state has access to an excellent public education that provides the opportunity for success.
Below are our donors from the fourth quarter of 2014, October 1–December 31. We regret any omissions or errors to the donor list. Please contact our Development Manager, Jackie Schultz, by emailing jackie@educationvoters.org or by calling 206.728.6448 with any questions or to correct any information.
Thank you to all of our donors for helping make 2014 a success!
Donor Names
James Berry
Margaret Johnson
Evelyne Rozner and Matt Griffin
Lisa Bialek
Barbara Kelley
Jackie Schultz
Jane and Watson Blair
Kraft Foods Foundation
State of Washington
Boeing
Lisa and Ross Macfarlane
The Knossos Foundation
Judy and Ward Bushnell
Marian McDermott
The Seattle Foundation
Kate Coxon
Joseph Monda
Kevin Washington
Leslie Decker
Don Nielsen
Thomas Weeks
James L. Fridley
Raikes Foundation
Elaine and Larry Woo
Nancy Hopkins
Katherine and Robert Roseth