January 1–March 31, 2015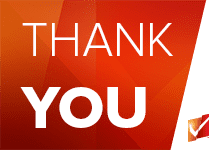 2015 has gotten off to a great start. Thank you to all of our sponsors and donors who gave generously at our annual breakfast on March 26, 2015!
Donations are made to the League of Education Voters (LEV) and the LEV Foundation by individuals, groups, and businesses throughout the community. These generous donations from those who believe in high-quality public education allow us to ensure measurable progress toward LEV's vision that every student in Washington state has access to an excellent public education that provides the opportunity for success.
We regret any omissions or errors to the donor list. Please contact our Development Manager, Jackie Schultz, by emailing jackie@educationvoters.org or by calling 206.728.6448 with any questions or to correct any information.
Donor Names

Courtney Acitelli
Malcolm Grothe
Mary Ellen O'Keeffe
Anne Adams
Kacey Guin
Colleen Oliver
Alaska Airlines
Clarence Gunn
Ordinary People Foundation
Rachelle Alston
Erin Gustafson
Frank Ordway
Glenn Anderson
Cathy Habib
Vicki Orrico
Anonymous
Nick & Leslie Hanauer
Pacific Coast Feather Company
Anonymous
Edie Harding
Alan Painter
Anonymous
Kevin Harrang
Deborah Parsons
Apex Foundation
Leah Hausman
Betty Patu
Lesley & Jim Austin
Leanne Hawkins
John Pehrson
Janis Avery and Mary Kabrich
Linda Hendrickson
Melissa Pendelton
Dea Barnett
Jean Hernandez
Jeff Petty
Destiny Bassett
David Hill
Susan Pierson Brown
Russ Beard
Lindsay Hill
Thomas Pitchford
Pamela Belyea
Aaron Hilliard
Mona Pitre-Collins
Heidi Bennett
Kathryn Hobbs
Mary Lynne Poole
Karen Besserman
Charles Hoff
Dave Powell
The Boeing Company
Ross Hogin
Tamara Power-Drutis
Bezos Family Foundation
Ray Holmdahl
Laurel Preston
The Sheri and Les Biller Family Foundation
Lisa and Sam Howe Verhovek
Mitch Price
Alexandra Blackstone
Jason Huff
Marquita Prinzing
J. Paul Blake
Ashley Hulsey
Kathy Putt
Stephan Blanford
Jim Hurley
Lyle Quasim
Frank Blethen
Peter Hussey
Rene Radcliff Sinclair
David Bley
Andrea Insley
Tony Ramsey
Paul and Debbi Brainerd
Dena Isaac
Brinton (Brinnie) Ramsey
Heather Bridges
Thelma Jackson
Sheri Ranis
Theresa Britschgi
Trudi Jackson
Jon Reingold
Doug Brown
Debrena and Kiana Jackson Gandy
Sarah Reyneveld
Tom Brubaker
Marty Jacobs
Mian Rice
Bill Bryant
Betsy Johnson
Tom Riley
Diane Buckley
Katherine Johnson
Judy Rogers
Tom Bugert
Alex and Kimberly Johnston
Matt Rosenberg
Tim Burgess
Jene Jones
Dave Rule
Malia Burns
Erin Kahn
Renee Russak
Sarah Butcher
Katherine Kaiser
Angela Russell
Kurt Buttleman
Ata Karim
Naria Santa Lucia
Terry Byington
Jennifer Karls
David Schaefer
Sylvester Caan IV
Thomas Kelly
Juliette Schindler Kelly
Christine Campbell
Jillian Killby
School Employees Credit Union of Washington
Greg Canova and Barbara Linde
Paul Killpatrick
Cheryl Schulz
Allison Capen and Mark Iverson
Caroline King
Kiana Scott
Cerillion Partners
K & L Gates
Carol Scott Kasner
Michael Cheever
Susan Klastorin
The Seattle Times
Lisa Chick
Katherine Kleitsch
Pete Sechler
Lisa Chin
Danette Knudson
Adel Sefrioui
Betsy Cohen
Mike Komola
John Sharify
College Success Foundation
Arik Korman
Gene Sharratt
Christy Collins
Chris Korsmo
Barry Shaw
Lance and Marilyn Colyar
Diane Kroll
Bill Shaw
Stephan Coonrod
Alison Krupnick
Mike Sheehan
Karen Cooper
Lee Lambert
Tracy Sherman
Julie Cooper
Mary Beth Lambert
Adam and Sarah Sherman
Karen Cooper
LaVerne Lamoureux
Kimberly Shin
Lynn Coriano
Steve and Janet Leahy
Christine Shotwell
Juan Cotto
Sherry Lehmann
Byron Shutz
Aileen Cronin
Seth Levy
Beth Sigall
Bruce Dammeier
Yuyun Lewis
Carolyn Simpson
Steve Daschle
Kristina Libby
Priya Singh
Jessica de Barros
Tracy Libros
Ekkarath Sisavatdy
Heidi De Laubenfels
Steve Litzow
Walter Sive and Cheryl Ellsworth
Tania de Sa Campos
Amy Liu
Catherine Smith
Michael And Marie DeBell
Jenny Lockwald
Amy Spinelli
Lisa Decker Grindell
Lisa and Ross Macfarlane
Nelle Steele
John D. Delafield
Bill MacGeorge
Denise Stiffarm
DHM Research
Cathy MacLeod
Susan Sullivan
Cheryl Di Re
Peter Maier and Liz Tennant
Shirley Sutton
Carmela Dillino
Caroline Maillard
Catherine Sweeney
Wendy Durst
Angus Mairs
Anne Tarver
EcoNorthwest
Paola Maranan
Mary Theisen
Deb Eddy
Sarah Margeson
Jennifer Thompson
Frank Edgar
Kimberly Martinez
Thrive Washington
Susann Edmond
Harium Martin-Morris
Lynne Tucker
Lisa Eggers
Dawn Mason
Tulalip Tribes
John Engber
Matt Matson
United Way of King County
Meeghan Engberg
Marcie Maxwell
Carol Van Noy
Walter Euyang
Kristina Mayer
Tom & Karen Vander Ark
Kelly Evans
Marian McDermott
Jake Vela
Cary Evans
Joanne McEachen
Vulcan Inc.
Rick Farmer
Lauren McGuire
Jill Wakefield
Mary Fertakis
Rob McKenna
Liz Warman
Fidelity Charitable Gifts
McKinstry
Kevin Washington
Bill Fleming and Steven B. Zeliadt
Bob McNamara
Washington State University
Kathryn Flores
Gil Mendoza
Yolanda Watson Spiva
Beth Foster
Jennifer Merkel and Chris Charles
Suzanne Weaver
Kyle Frankiewich
Alison Meryweather
Vicki Weeks
Thomas Franta
Tom Mesaros
Pam Weeks
Jim Fridley
Maggie Meyers
Tom Weeks and Deborah Oyer
David Frockt
Microsoft Corporation
Bob Weeks and Sally Shintaffer
Carol Frodge
Steve Miller
John & Lisa Welch
Sandi Fukumoto
Susan Mitchell
Ronna Weltman
Mark Funk
Jessica Monger
Scott Wetstone
C. Gants
Cliff Monlux
Sara Wetstone
Jill Geary & Neil Beaton
Erik Morgan
Sam Whiting
Kevin Geiger
Sara Morris
Jen Wickens
Connie Gerlitz
Pam Morris
Maggie Wilkens
Stacy Gillett
Katie Mosehauer
Cindi Williams
Heather Gingerich
Kelly Munn
Jill Williams
Anthony Gittens
Isabel Munoz Colon
Lilna Williams
Susan Goding
Marty and Melissa Nelson
D.C. Wolf
Rebecca Goehner
Dean Nielsen
Elaine Woo
Ben Golden
Stephen Nielsen
Kristen Woodward
Meg Goldman
Roxana Norouzi
Larry Wright
Ann Goos
Jessica Norouzi
Gerald Wright
Barry Goren
Eileen Norton and Patricia Bettasso
John Wyble
Jon Gould
Manuel & Vange Ocasio Hochheimer
Florencia Ybarra
Daniel Greenstein
Ann O'Doherty
Evelyn Yenson
Howard Greenwood
Gary Oertli
Dan Youmans
Ryan Groshong
Mari Offenbecher
Jenny Young