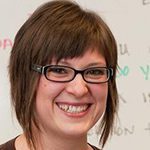 Hope Teague-Bowling is a board member of the League of Education Voters (LEV) Foundation. Hope is a National Board Certified Teacher at Lincoln High School in Tacoma and teaches Sophomore English and AP Language and Composition. She writes for Stories from School, the Center for Strengthening the Teacher Profession's blog.
Below is an excerpt of a recent article she wrote, "Opt Out? Widen the Gap." Read the entire article on the Stories from School blog.
It's testing season. Each year I administer whatever Language Arts assessment is currently required by law. I glance over the Pearson booklet at the rows of earnest faces nervously listening to the directions of their state assessment. They know results will be used to determine whether or not their receive a diploma. Their eyes communicate "we will do you proud" while their scrunched up noses say, "you'd better have taught us what we need to be successful on this thing."

Walking the rows, I think about how 78.6% of the students in my building qualify for free and reduced lunch. At least 8% are ELL and 13.4% are in Special Education programs. More than anything, my students need education opportunities that will set them on a trajectory out of poverty and in pursuit of their version of the "American Dream." Yet we know that this dream is guarded by a variety of gatekeepers, most vital of which is access to quality post-secondary education. One such gatekeeper is the ominous standardized test.

I understand the urge of parents and teachers to want to resist this system and opt out. Yet, every time the topic of standardized testing is brought up I can't help but wonder…. Does the opt-out movement actually widen the opportunity gap???

I'm hard pressed to find research on this topic and I have no time for a PhD. Yet, the continued presence of a culture of low expectations for low-income students and students of color leads me to believe there is a relationship between low expectations, low performance results, and opting out of testing.
The entire article is on the Stories from Schools blog.