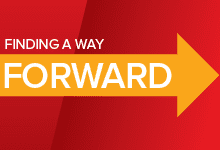 At the League of Education Voters, we believe a student's education should be a continuum with seamless transitions. 2014 was a successful year as we worked to improve public education throughout Washington state. We are pleased to release our 2014 annual report, Finding a way forward, and we invite you to read highlights from the past year.
In 2014, we also released our vision, A way forward, which calls for a new definition of basic education that includes early learning, strategic investments in K–12 education, and at least two years of postsecondary education for each Washington student.
While some may suggest that this definition is more than we can afford, we believe that we can't afford not to make this investment. Too many kids arrive at kindergarten already behind. At the other end of the education spectrum, all evidence points to the need for a postsecondary degree or certificate in preparation for the jobs of today and tomorrow.
A high-quality public education system from early learning through higher education is critical to ensuring a strong home-grown workforce and state economy.
Washington state has the people, resources, and innovative spirit to create the best public education system in the world, but it's going to take tough decisions from each of us to make it a reality. During 2015, we are engaging policymakers, community members, parents, and educators across the state to discuss this vision and how, working together, we can make it a reality.
Read or download our 2014 annual report.