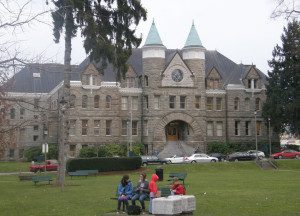 Candidates who want to lead Washington's school system as its next superintendent will speak at forums around the state.  If you know of any other scheduled OSPI candidate forums, please email info to LEV Communications Director Arik Korman
OSPI candidates advancing to the general election November 8:
Erin Jones, a Tacoma Public Schools administrator. Listen to her interview with LEV HERE
State Representative Chris Reykdal (D-22). Listen to his interview with LEV HERE
| Date | Location | Time | Address |
| --- | --- | --- | --- |
| 10/25/2016 | Seattle | 7:30 pm | Hamilton International Middle School at 1610 N 41st St Seattle WA 98103. Register HERE |
If you are unable to attend a live candidate forum, TVW will carry them. Info HERE
Watch the October 5th Woodinville candidate forum HERE
Note: The League of Education Voters is not promoting or endorsing either candidate.