April 1–June 30, 2016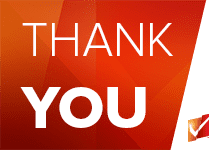 We are excited about the way 2016 is evolving. Thank you to all of our sponsors and donors who gave generously at our annual breakfast on March 31, 2016!
Donations are made to the League of Education Voters (LEV) and the LEV Foundation by individuals, groups, and businesses throughout the community. These generous donations from those who believe in high-quality public education allow us to ensure measurable progress toward LEV's vision that every student in Washington state has access to an excellent public education that provides the opportunity for success.
We regret any omissions or errors to the donor list. Please contact our Major Gifts Director, Robin Engle, by emailing robin@educationvoters.org or by calling 206.728.6448 with any questions or to correct any information.
Donor Names

AGC Education Foundation
Willie Aikens
Patricia Akiyama
Aaron Anderson
Annette Anderson
Anonymous (7)
Kyle Angelo
Apex Foundation
Leann Arend and John Cocci
Annie Laurie Armstrong
Jim and Lesley Austin
Janis Avery and Mary Kabrich
Mona H. Bailey
Pamela Belyea
Paul and Beth Berendt
Bonnie Buekema
Kathy and Bill Binder
Libuse Binder
Stephan Blanford
Karen Blasdel
Frank Blethen
Bob and Lisa Rivers Fund
Boeing Matching Gift
Alex Bond
John Bonner
Rosemary Brester
Jon Bridge
Jane Broom
Brown Family Foundation
Larry Brown
Bill Bryant
Judy Buckmaster
Darcy Burner
Terry Byington
Chris Cannon
Lee Caylor
Michael Cheever
Stephanie Cherrington
Lisa Chick
Child Care Resources
Chong & Co. LLC-Hyuna Chong
Betsy Cohen
Jolenta Coleman and James Bush
Committee for Children
John Creighton III
Steven Daschle
Maud Daudon
Paige Davis
Jessica de Barros
Tania de Sa Campos
Karen Debruler
Lisa Decker
Christen Dickerson
Lisa and Bob Donegan
Dovetailing
Kori Dunaway
Wendy Durst
Susann Edmond
Ellison Foundation
Ken Emmil
Susan Enfield
Robin Engle
Kati Erwert
Walter Euyang
Cary Evans
Fred Felleman
Mary Fertakis
Fidelity Charitable Gifts
Robin Fleming
Noel Frame
Tom Franta
Rich Fukutaki
Mark Funk
Joe Gaffney
Dennis Gerlitz
David Giuliani
Michael Golden
Thomas Goldstein
Elena Gomez
Barry Goren
Jon Gould
Paul Graves
Joe Gretsch
Ryan Groshong
Tom Gurr
Cathy and David Habib
Cyrus Habib
Tom Halverson
Dena Handelman
Mike Harford
George Harris
Eileen Harrity and Jason Drury
Sally Heilstedt
Lauri Hennessey
Lindsay Hill
Kathryn Hobbs
Charles Hoff
Nancy and Hoover Hopkins
Daniel and Tami Horner
John Horvick
Emily Hudson
Mike Hudson
Ross Hunter
Kim Infinger
Debrena Jackson Gandy and Adera Gandy
Brianna Jackson
Dr. Thelma Jackson
Marty Jacobs
Beverly B. Jacobson
Nathan James
Deborah Jaquith
Betsy Johnson
Katherine Jolly
Jene Jones
Erin and Brad Kahn
Ken Kanikeberg
Lynn Kessler
Jillian Kilby
Bill Kiolbasa
Arik Korman
Alison Krupnick
Patty Kuderer
Lee Lambert
Landsman & Fleming LLP
Dave Larson
Steve and Janet Leahy
Learner First LLC.
David Lewis
Senator Steve Litzow
Amy Y. Liu
Lisa and Ross Macfarlane
William MacGeorge
Peter Maier
Angus Mairs
Diana Marker
Bernie Matsuno
Kristina Mayer
Kevin McCarthy
Bruce McCaw
Catherine McConnell
Marian and David McDermott
Rob McKenna
Margaret Meyers
Dr. Holly Moore
Vernon Moore
Morgan Stanley Global Impact Funding Trust
Pam Morris
Dr. Amy Morrison Goings
Anne Mulherkar
Senator Mark Mullet
Kelly Ann Munn
Subarna Nagra
My Tam H. Nguyen
Dean Nielsen
Scott and Susan Nielsen
Lisa Nitze
Jessica Norouzi
Roxana Norouzi
Robert and Maureen O'Hara
Michael and Alexandria O'Neill
Dr. and Mr. Ocasio Hochheimer
John Odland
Erin Okuno
Colleen Oliver
Frank Ordway
Melissa Pailthorp
Alan Painter
Deborah and Jeff Parsons
Adil Marrakchi and Concie Pedroza
Pemco Mutual Insurance Company
Gifford Pinchot
Thomas B. Pitchford
Irene Plenefisch
Lora Poepping
Karen Porterfield
David Powell
Tanya Powers
Mitch Price
Sharon Prill
Deeann Puffert
Pyramid Communications
Raikes Foundation
Sheri Ranis
Randy Ray
Walter Reese
Caleb Richmond
Rowley Properties
Lauren Sancken
Naria and John Santa Lucia
Megan Sather
Juliette Schindler Kelly
Ted Schneider
Senator Mark Schoesler
Peter Schrappen
Jackie Schultz
Larry Seaquist
Seattle Foundation
Pam Andrews and Tad Seder
Carrie Shaw
Tracy Sherman
Kim Shin
Kyla Shkerich
Delee Shoemaker
Cate Simmers
Renee Radcliff Sinclair
Barb and Kip Smith
Stephen Smith
Kelly Snyder
Monika and Birger Steen
Zoe Stemm-Calderon
Dr. Elliot Stern
Keith Essen
Steve and Liann Sundquist
John Tapogna
Rep. Gael Tarleton
The Capella Group
Yvonne Thomas
Lynn and Mikal Thomsen
Thrive Washington
Brooke Valentine
John Verduin
Gordie Verhovek
Lisa Howe Verhovek
Shannon Vetto
Jennifer Vranek
Shannon Waits
Jennifer Ward
Elizabeth Warman
Julia Warth
Washington State Charter Schools Association
Kevin Washington
Shani Watkins
Suzanne Weaver
Tom Weeks
Vicki Weeks
Larry Weis
Laura Wells
Sara Wetstone
Scott Wetstone
Emily Wicks
Maggie Wilkens
Erin Williams
Shirline Wilson
Greg Wong
Gerald and Felicia Wright
Larry Wright
Evelyn Yenson