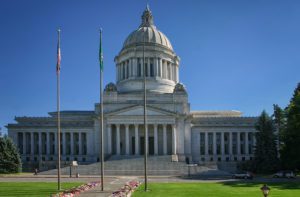 In McCleary v. State of Washington, the Washington state Supreme Court ruled that the State of Washington is violating the constitutional rights of students by failing to amply fund basic education. The Court ordered the Legislature to make "steady, real, and measurable" progress each year to fully fund K-12 public education by 2018.  Below are resources that will help clarify the debate over education funding.
LEV's Perspective on the Latest Supreme Court McCleary Response
Glossary of Key Education Terms
Our view on McCleary opportunities:
Rethinking Our Education System
Teachers: The Most Important Part of Our Education System
Every Student Needs an Effective Teacher
Presentations on education funding by the LEV Policy Team:
I Can See McClear-ly Now: A look at the education funding debate in Washington, gives you an in-depth look at how we got where we are today.
We Can Work it Out: A long and winding road to funding basic education, covers whether our current education funding structure is fair and whether the system benefits all kids.
LEVinar on The McCleary Task Force: What to Expect Archived Recording | Presentation Slides
McCleary Education Funding Task Force Duties and Responsibilities
Senate Bill 6195, which created the Education Funding Task Force
Our view on NPR Education's School Money series: Part 1 | Part 2 | Part 3