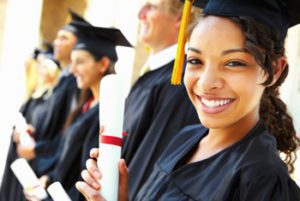 Parents, students, teachers, and community members can help shape the public education policy that will affect students for years to come.
The Office of Superintendent of Public Instruction (OSPI) has created a draft Consolidated Plan that outlines how the state intends to implement the federal Every Student Succeeds Act (ESSA). From now until mid-February 2017, OSPI is taking your comments on the Consolidated Plan. Submit your feedback HERE.
ESSA builds on key themes of the bill it replaces, the No Child Left Behind (NCLB) Act, while allowing states more say in how to address struggling schools. While NCLB brought focus to education gaps across the nation, the bill was punitive towards schools that weren't succeeding. ESSA instead allows states to dictate what measures will be taken, working to improve schools by offering professional development opportunities, teacher recruitment and retention incentives, and more.
Sponsored by Senators Patty Murray (D-WA) and Lamar Alexander (R-TN), the U.S. Congress passed ESSA in December 2015. The bill will be implemented in America's schools in the 2017–18 school year.
Learn more about the Consolidated Plan public comment period at www.k12.wa.us/essa.