The League of Education Voters Speaker Series promotes community conversations on current issues in education. Previous speakers at these free events include Sacramento Mayor Kevin Johnson and researcher Pedro Noguera.
Upcoming speaker series events are below. Please join our mailing list to stay up-to-date on future events.
Most Recent Event
An evening with Dr. Howard Fuller
6:30 p.m., Tuesday, February 10, 2015
William W. Philip Hall
University of Washington, Tacoma
Please join us for an evening with Dr. Howard Fuller. Dr. Fuller is the Distinguished Professor of Education and Founder/Director of the Institute for the Transformation of Learning at Marquette University. The mission of the Institute is to support exemplary education options that transform learning for children, while empowering families, particularly low-income families, to choose the best options for their children. His new book, No Struggle No Progress: A Warrior's Life from Black Power to Education Reform, tells the story of his journey from empowering poor, black communities in North Carolina to being on the forefront of education reform in America.
This event was sponsored by:
Democrats for Education Reform
League of Education Voters
Black Education Strategies Roundtable
WA Charters
---
Sponsors
A special thanks to our Speaker Series sponsors: Boeing, Microsoft, and Anonymous



Anonymous
---
Previous Events
---
Unpacking McCleary
Addressing Equity, Opportunity, and Funding in Washington's Education System
7:30-8:45 p.m., Thursday, May 29, 2014
Town Hall Seattle, 1119 8th Ave, downtown Seattle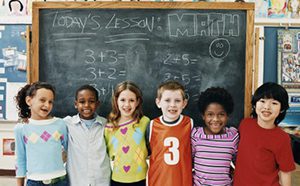 In 2012 the State Supreme Court ruled that the state was failing its paramount constitutional duty of funding basic education and ordered the legislature to increase school funding by 2018. Estimates indicate that the legislature will have to come up with at least $4.5 billion in new education funding to meet the decision.
Two years later, how much progress has been made? How will the state meet is funding requirements for education while also making other critical investments in the state budget? How can we strengthen the entire educational pipeline to ensure better outcomes for all our kids? What is the opportunity gap and how can we better address it? At this event, our panelists will unpack some of these crucial questions.
Panel Speakers
State Representative Ross Hunter
Sharonne Navas; Director of Equity in Education Coalition
Frank Ordway; Government Relations Director of the League of Education Voters
Shawn Lewis; Education Funding Specialist at the Washington Education Association
Moderated by Paola Maranan of Children's Alliance
Presented by Town Hall in partnership with the Washington State Budget and Policy Center, Children's Alliance, Equity in Education Coalition, League of Education Voters, OneAmerica, Poverty Action Network, Progressive Majority Washington, SEIU 925, SEIU 199NW, Washington Bus, and Washington Community Action Network, as part of the Civics series. Series supported by The Boeing Company, the RealNetworks Foundation, and the True-Brown Foundation. Series media sponsorship provided by The Stranger and KUOW.
---
Searching for community in the era of choice
A public reading by Sam Chaltain
7–8:30 p.m., Monday, May 19, 2014
Downtown Public Library, 1000 4th Ave, downtown Seattle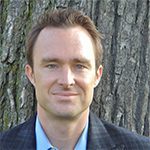 Please join us on Monday, May 19, at 7:00 p.m., for a public reading by Sam Chaltain from his book, Our School: Searching for Community in the Era of Choice. The book documents a year in the life of two schools in the nation's capital—one a new charter school just opening its doors, the other a neighborhood school that first opened in 1924.
In a recent interview about the book, Sam said that his book does not compare traditional and charter public schools. "It's a false choice because they're so different. But what's become clear to me is that each sector most needs the other's strength."
The event is free and open to the public. Tickets and reservations are not required. Parking is available in the Central Library garage for $5 after 5 p.m. Doors will open at 6:30 p.m.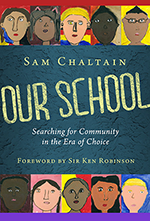 Sam Chaltain is a former teacher and current organizational change consultant based in Washington, DC. He was the National Director of the Forum for Education and Democracy and the founding director of the Five Freedoms Project. His writings have appeared in magazines and newspapers, including the Washington Post, Education Week, and USA Today. A periodic contributor to CNN and Huffington Post, Chaltain is also the author or co-author of six previous books.
This event is supported by The Seattle Public Library Foundation, author series sponsor Gary Kunis, media sponsor The Seattle Times, and presented in partnership with The Elliott Bay Book Company. The League of Education Voters is also co-sponsoring the event. Books will be available for purchase and signing.
---
The Battle Over School Funding
The Legislature v. the State Supreme Court
12–2 p.m., May 1, 2014
Hotel Monaco, 1101 4th Ave, downtown Seattle
Please join the League of Education Voters Foundation and the Center for American Progress for a lunchtime panel discussion.
Earlier this year, the State Supreme Court ordered the Washington legislature to provide a plan by April 30, 2014 for fixing the state's unconstitutional education funding system. The McCleary v. Washington decision found that the state was violating its constitutional obligation to amply fund basic education and gave lawmakers a 2018 deadline to fix this violation.
Whether you side with the court or the legislature, we can all agree that Washington's education funding system must be overhauled to ensure that there is ample, equitable, and stable funding. Our panel of judicial, legislative, and policy experts are sure to engage us in a spirited conversation on education funding in our state.