Welcome to Lunchtime LEVinars, free, interactive, online webinars on important and timely issues hosted by the League of Education Voters (LEV). These lunchtime webinars are designed to share information and build knowledge about the issues at the core of LEV's policy priorities.
LEV will host each 30-minute webinar, which will include a 15–20 minute presentation by an expert from the field and 10 minutes of Q&A. Each webinar will be recorded and archived on our website.
Most Recent LEVinar
---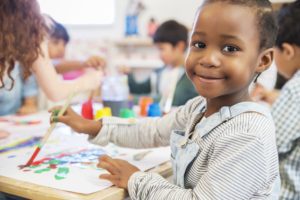 A major issue in public education today is closing the achievement gap so that every student is ready for college, career and life. This goal requires high quality early education for every child. Research repeatedly confirms that students who attend a high quality early learning program perform far better than those who do not. They are more academically successful, able to persevere through adversity, and more likely to graduate from high school.
Learn how early learning fits into the education continuum from Jennifer Jennings-Shaffer, Early Learning Policy Director at the Children's Alliance, and Ryan Pricco, Director of Advocacy and Policy at Child Care Aware of Washington.
Moderated by LEV State Field Director Kelly Munn.
---
Sponsors
A special thanks to our Lunchtime LEVinar sponsor, The Boeing Company.


---