2022 Virtual Event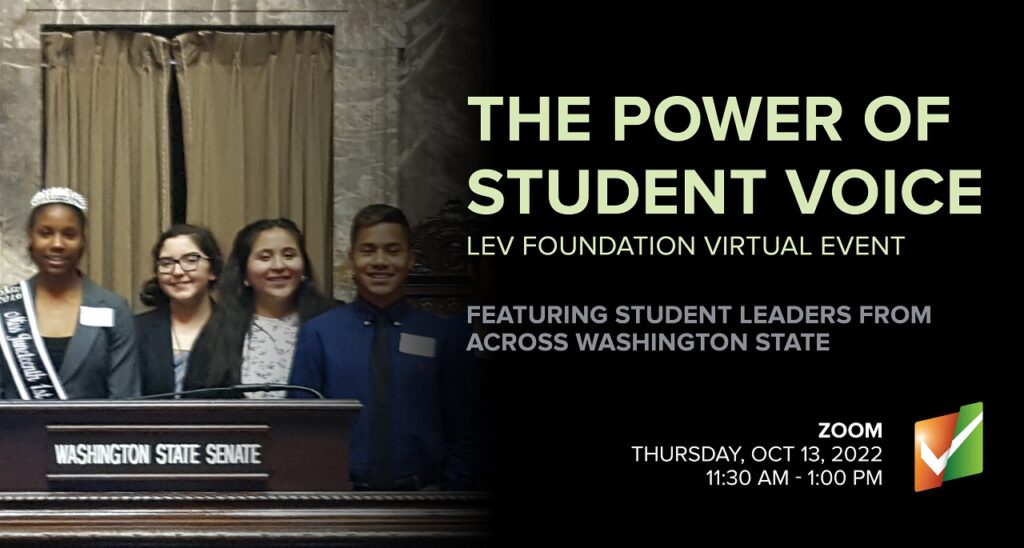 Celebrate the Power of Student Voice!
Students know best when it comes to reimagining our education system. And they are not afraid of speaking up to address the many areas of inequity.
Thank you to everyone who joined us for our Virtual Event for an online statewide convening to celebrate the brilliance and the advocacy efforts of Washington students.
(Captions are available in English, Spanish, and Somali)
We presented awards to students who inspire us, students who take on the system, and who create change. View the finalists here.
Confirmed Speakers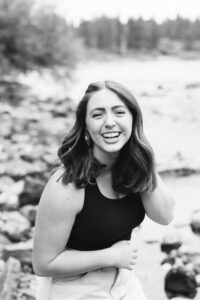 Ivy Pete, Activist and Freshman at Yale University
Ivy Pete graduated in June from North Central High School in Spokane and participated in several LEVinars. She has been involved in advocacy and activism regarding the elimination of race-based mascots, Indigenous land conservation, equity in education, and civic engagement.
Watch the recording of Ivy Pete's Virtual Event presentation
Watch a KXLY news report about Ivy's work
We profile Ivy in our 2021-2022 Annual Report.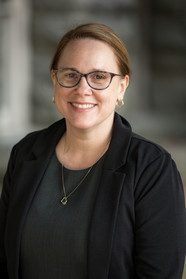 Dana Miles, 2023 Washington state Teacher of the Year
Dana Miles has been a teacher for 11 years, the last six of which she has taught Work Experience and Applied Bilingual Language Arts (BLA) at the Washington School for the Deaf, located in Vancouver, WA.
In Miles' Applied Bilingual Language Arts classes, she teaches English and American Sign Language interchangeably, preparing students for life after high school using real-world contexts like housing (such as comparing costs and types of housing), transportation (including bus training, directions, and car shopping), and more.
Watch the recording of Dana Miles' Virtual Event presentation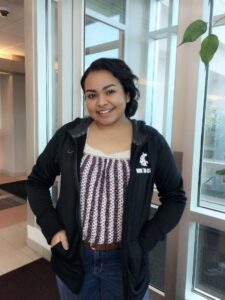 Brenda Yepez, Co-Founder of Ambassadors of Lakeview Achieving Success
Brenda Yepez is one of the founders of a student group called the Ambassadors of Lakeview Achieving Success (ALAS) in Pasco, which began her advocacy journey. Brenda attended our Tri-Cities Student Legislative Roundtable in December 2017, where students spoke with legislators about their community work, and she testified at the State Board of Education January 2018 meeting to ask for additional supports for English Language Learner (ELL) students.
In addition to advocating for the Dream Act in Washington D.C., Brenda herself is a DACA student who graduated from the Washington State University Richland campus.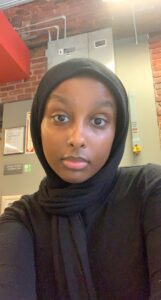 Adar Abdi, a senior at Evergreen High School in Highline Public Schools, Running Start student at South Seattle College, Director of Community Outreach for the Washington state Legislative Youth Advisory Council (LYAC), and current King County Equity Cabinet member.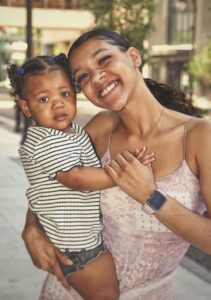 Kaleeya Baldwin, a junior at Lumen High School in Spokane, who is leading efforts to incorporate photography courses and other electives into schools across Washington state.
Special thanks to our sponsors!
---
2021 Virtual Event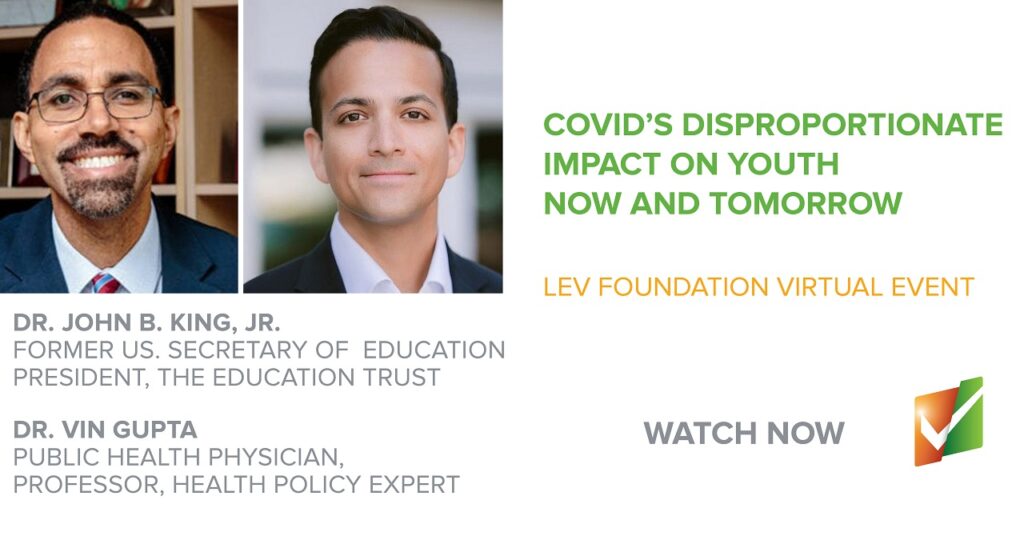 How do we best support students in the wake of COVID?
COVID-19 has illuminated many areas of inequity in our educational system. Not every student has had the same access online. Not every family has had the resources or time needed to support students in remote and hybrid learning. We are still learning how deep these impacts are on students. And the mental health impacts of the pandemic are significant for students, caregivers, and educators.
Yet we also have an opportunity to have critical conversations and develop solutions together.
In our statewide virtual convening around supporting students impacted by COVID, first we hear from former U.S. Education Secretary Dr. John B. King, Jr., President of The Education Trust, and Dr. Vin Gupta, Public Health Physician, Professor, Health Policy Expert, and regular health policy analyst for NBC News, MSNBC, and contributor to the New York Times and CNN, exploring the academic and mental health impacts on students during the pandemic. 2022 Washington state Teacher of the Year Jerad Koepp also shares recommendations for supports that students need now.
Then, we broke into small groups to discuss how we can support students across Washington state moving forward.
Watch Now 
(Captions are available in English and Spanish)
Special thanks to our sponsors!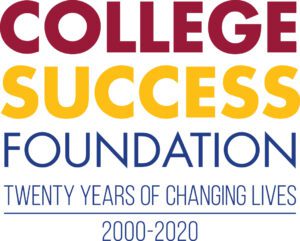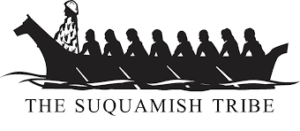 Erica Hallock Consulting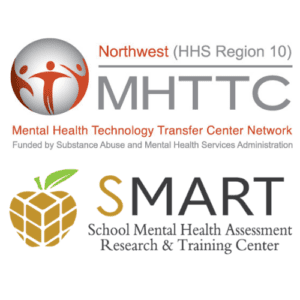 ---
Restorative Justice in Schools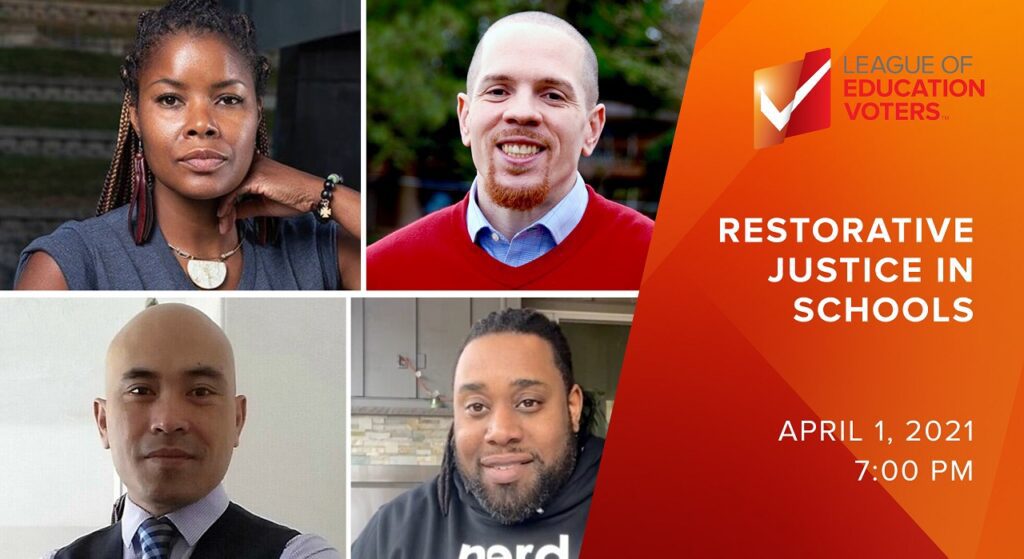 Restorative Justice allows people affected by crime to communicate with the person responsible, often with the aim of a face-to-face meeting. This gives them the chance to talk about the incident. They can explain how it has impacted them, seek assurances that it won't happen again, and agree on how to put things right.
This is what many people affected by crime want, which is why 85% of victims who go through Restorative Justice are satisfied with the experience. Restorative Justice also leads to a significant drop in re-offending, as it helps people who have committed crimes to recognize the harm they have caused. Restorative practice can also be used to address non-criminal harm.
In this Zoom meeting, we discussed Restorative Justice in schools, focusing on a healing approach to student behavior versus a penal approach. Our panelists discussed what brought them to the work, what their programs do, their philosophy, and where they can be found. They also discussed ways to expand these programs throughout Washington state.
Featured Participants (from top left): Toyia Taylor (Executive Director and Founder – WeAPP), Sean Goode (Executive Director – Choose 180), Saroeum Phoung (Executive Director – Peacemaking Academy), Dion Schell (Director of Education – Community Passageways).
Moderated by League of Education Voters Director of Field and Community Engagement Eric Holzapfel.
Watch Now (Closed captioning is available in English and Spanish)
---
2020 Virtual Event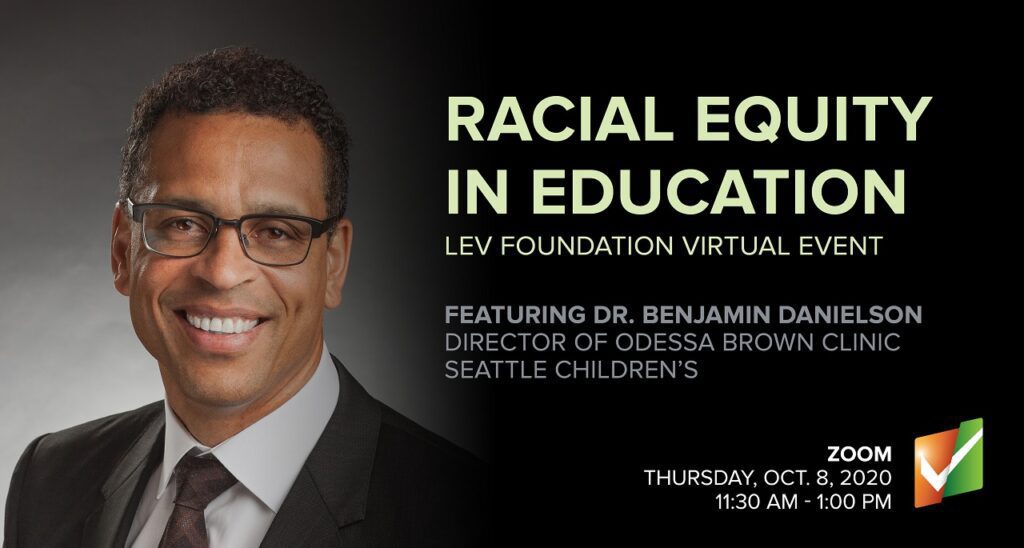 It's the issue of our time – Building Equity in Our Education System.
COVID-19 has illuminated many areas of inequity in our educational system. Not every student has the same access online. Not every family has the support needed to tutor. We all have seen that in the last several months. But leaders in conversations around educational equity have long known that our schools are not equitable, especially when it comes to race. COVID-19 has given us an opportunity to have critical conversations and develop solutions together.
In case you missed it, watch our October 8, 2020 statewide virtual FREE convening around Racial Equity and Education. Dr. Benjamin Danielson, Director of Odessa Brown Children's Clinic in Seattle, explores the role of racial equity, diversity, access, and inclusion in our public education system. We also hear from 2021 Washington state Teacher of the Year Brooke Brown.
"He's one of my favorite people in the whole world — a gentle, quiet soul who speaks so from the heart, and has the ability to move people to address issues of equity and social justice"
—  Patty Hayes, director of Public Health, Seattle & King County
Read more about Dr. Danielson here.
Watch the event video made by our partner, Youth in Focus:

Special thanks to our sponsors!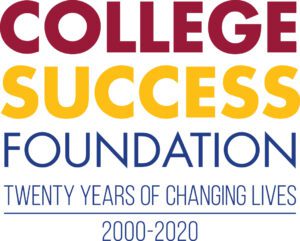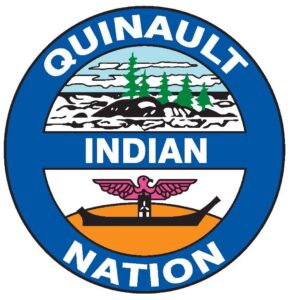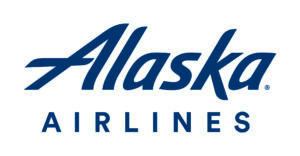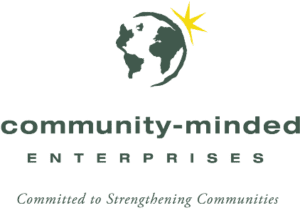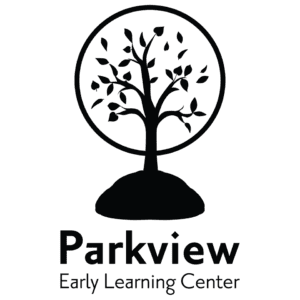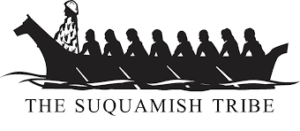 ---
LEV's Seattle Luncheon 2019
Thank you to everyone who came to our luncheon! We learned about the power of high-quality early childhood education, featuring Marquita Davis, Deputy Director of Early Learning at the Bill & Melinda Gates Foundation, as our keynote speaker. Governor Jay Inslee and 2020 Washington state Teacher of the Year Amy Campbell joined us as guest speakers! League of Education Voters believes that every student deserves to receive a great education and the support necessary for individual success. With your help, we can make this vision a reality.
Thank You To Our 2019 Event Sponsors


David and Cathy Habib Foundation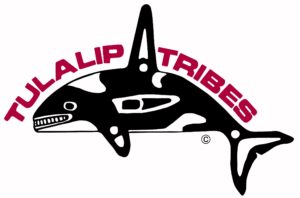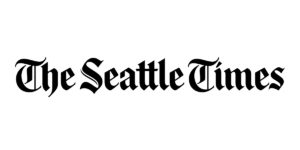 Couldn't attend but still want to help?
---
Learn about League of Education Voters from some of our friends:
---