The research is clear: teachers make the biggest school-based difference in a child's education.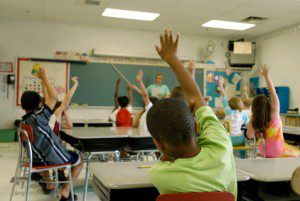 One of the ways that we can ensure that all students in Washington state have a world-class education that prepares them for career and life is to increase their access to high-quality teachers. Working with coalition partners during the 2010 legislative session, the League of Education Voters (LEV) helped pass TPEP (Teacher and Principal Evaluation Pilot).
The law calls for significant changes to the state's principal and teacher evaluation system, including moving to a four-tier evaluation system. The legislation also identified eight new criteria for evaluating teachers and principals, including student growth data and student and staff input. Beginning in 2013–14, all Washington schools districts will be required to adopt evaluation systems in alignment with the new law.
LEV is also a supporter of the Our Schools Coalition and advocates for changes to the Seattle principal and teacher contracts, which will improve student achievement. Learn more.