League of Education Voters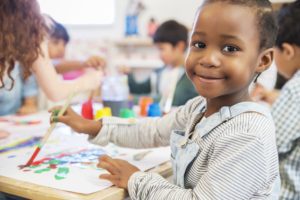 League of Education Voters (LEV) was founded in 2001 by Washingtonians to support an education system that provides every student an equal opportunity for success from cradle to career. Working on behalf of students, LEV has successfully led the charge on many of the landmark funding and policy decisions helping improve the education landscape in Washington.
League of Education Voters is made up of three separate organizations, a 501(c)3, 501(c)4, and a PAC:
How We Operationalize Diversity, Equity, and Inclusion as an Organization
We want every Washington student in public school to gain an excellent education that prepares them for success. Equity, diversity, and inclusion are central to this vision. Focusing on these three values is fundamental to ensuring all students learn to become compassionate, engaged, and productive members of society.
To these ends, we are guided by the following principles:
• Student-Centered: We first ask, "What is the impact on students, particularly those furthest from opportunity?" We want every student to feel respected and cared for in their schools.
• Collaborative: LEV aspires to engage with individuals and advocacy organizations supporting communities impacted by historical and systemic inequalities.
• Learning: Our work requires intellectual curiosity, the will to seek solutions that challenge the status quo, and the fortitude to learn in public. We are an organization of learners, and we value rigorous engagement with both data and community voice.
Read our 2018-19 Annual Report.
Read our Strategic Plan.
Read our 2018 Impact Report.
Love what we do? Support our work
Want to find out the latest in education news in Washington? Subscribe to our newsletter