Staff
---
Kenji Linane-Booey
Regional Field Director, Spokane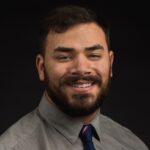 Kenji Linane-Booey was born and raised in Spokane, Washington. He comes from a family of six who taught him the importance of building community at an early age. Whether it was through community engagement events or Sunday family dinners, understanding others has always been a part of who he is. Kenji went to Shadle Park High School and then on to Gonzaga University as an Act Six scholar. Throughout his adult life, he has been focused on working for and with underserved communities and is excited to support students all across Washington state and throughout the Spokane region.
---
Eleanor Bridge Jayaram
Senior Policy Analyst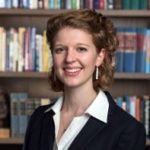 Eleanor (Ellie) joined the League of Education Voters (LEV) in 2019. Holding a B.A. in History and Literature with a secondary in African American Studies, Ellie spent her undergraduate years focusing particularly on the role of education in shaping narratives of slavery, the Civil War, and freedom, as well as the ongoing legacies of disenfranchisement that affect communities of color across America. Her studies showed her that history classrooms can be a profoundly powerful tool for liberation and empowerment, so she decided to become a teacher focused specifically on serving high-needs schools. Prior to joining the LEV team, Ellie was a 7th grade history teacher at Leadership Prep Ocean Hill Middle Academy in Brownsville, New York and then at Prospect Hill Academy in Cambridge, Massachusetts. She also gained experience in legislative offices while working for Massachusetts State Senator Eric Lesser.
Ellie hails from Boston, where she received a bachelor's degree from Harvard University and a Master of Education degree from the Harvard Graduate School of Education (HGSE). She was a member of HGSE's new teacher-training program, the Harvard Teacher Fellows, which aims to offer an innovative pathway into teaching for social justice-oriented graduates. Ellie enjoys music and singing, exploring national parks, and petting all the dogs she spots around Seattle.
---
Eric Holzapfel
Interim Co-CEO / Director of Field and Community Engagement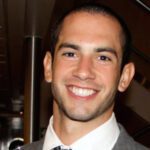 Eric Holzapfel is an immigrant from Ecuador. He has been working with underrepresented communities on medical access, immigration, youth mentorship, criminal justice reform, language rights, politics, and labor rights for the last 12 years. Before coming to LEV, he was the Deputy Director of Entre Hermanos, a Latino LGBTQ organization. At Entre Hermanos he increased the footprint of the organization by threefold and created a Legal Services Department that represents LGBTQ Latinos in immigration proceedings. Eric earned his master's of public administration from UW's Evans School of Public Policy & Governance. He is the son and grandson of life-long educators. His grandmother was an English teacher in Ecuador for 35 years and his mother is a Spanish professor in Kentucky.
Eric enjoys traveling and experiencing the biological and cultural diversity of this planet. He's been to nearly 50 countries, and strongly encourages people to visit Ecuador. He loves backcountry hiking and camping and reading Latin American magical realism.
---
Nancy Hopkins
Operations Manager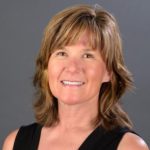 Nancy joined the League of Education Voters in 2012, after brief stints at Historic Seattle and Washington STEM and after several years at the New School Foundation. Through her work at NSF, she was part of the team that built the Rainier Beach Children's Garden at South Shore School. Her personal involvement in public education includes being a PTA Board member, serving multiple roles, from Legislative Liaison to President, at Olympic View Elementary in Seattle.
Nancy is a product of local public schools (Go Kangs!) and earned her BA in English at UCLA and her master's degree in public administration at Seattle University.
Nancy volunteers at SHINE, a retail store located at SCCA House whose proceeds benefit patient programs at Seattle Cancer Care Alliance. She lives in north Seattle with her husband and two teenage children. She enjoys going to their athletic and musical events, exercising, traveling, and camping, especially in Hawaii. She is an avid reader.
---
Ruvine Jiménez
Regional Field Director, Tri-Cities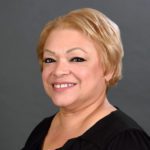 Ruvine joined the League of Education Voters in 2014. Prior to that, she participated in Early Achievers Institutes in Spokane and Yakima to receive training in the Early Childhood, Infant & Toddler, and Family Child Care Environment Rating Scales and became a pre-K-certified reliable observer on the Classroom Assessment Scoring System. She attended these institutes while also taking Columbia Basin College's Child Development Associate (CDA) course and volunteering with AARP's Tax-Aide Program in her community.
Ruvine worked for Benton Franklin Community Action Committee (BFCAC) in Pasco for 14 years in various positions. Most recently, she was instrumental in helping BFCAC exceed Healthplanfinder enrollment goals in Benton, Franklin, and Walla Counties by training more than 100 individuals to become certified navigators (in-person assisters) for Washington Healthplanfinder. Ruvine also served as BFCAC's Child Care Support Services Director, where she oversaw the Child and Adult Care Food Program, Homeless Child Care Program, Child Care Resource and Referral Program, Seasonal Subsidy Child Care Program, and STARS training, and developed a close working relationship with childcare providers.
Ruvine has 6 children and 12 grandchildren. She lives with her dog, two parakeets, cat, three daughters, and five grandchildren. She loves sharing new lessons she's learned with her family, on topics such as early learning, social and emotional development, gardening, reading, and about her community.
---
Arik Korman
Interim Co-CEO / Communications Director | @ArikKorman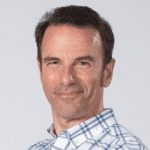 Arik Korman has worked in Seattle media for over 20 years with KING, KIRO, KZOK, and KJR. He currently hosts his own interview program on iHeartRadio. Arik earned a Puget Sound Radio Broadcasters Association Soundie award for his partnership with World Vision, which has resulted in nearly 5000 children sponsored around the world and annual donations of more than $2M for projects such as education, clean water, food security, and medical care. Education is in his DNA, as his mother and sister are teachers, he has a son of the global majority in public high school who is accessing special education services, and he views education as the single greatest catalyst for change in society.
Arik recharges by running, playing disc golf, tennis, and ultimate frisbee, hiking, board gaming, traveling, and enjoying Washington wine.
---
Pam MacRae
Accountant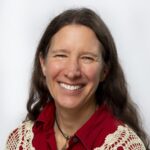 Pam joined League of Education Voters in 2020. She has spent her career in the nonprofit sector, working toward disarmament, death penalty abolition, economic development, immigrant rights, and environmental sustainability. She discovered her affinity for accounting in the mid-'90s and has focused on it exclusively since 2007. She spends the other part of her workweek as the finance manager for an organization serving people with disabilities.
When not working, Pam enjoys being active in the mountains, cooking, and playing with her music ensemble.
---
Jennifer Putman
School Transformation Partner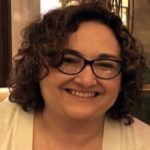 Jennifer has worked in education for 20 years. She began her career as a bilingual first grade teacher in her hometown of Wapato, WA then moved on to Seattle Public Schools. From Seattle Public Schools, Jennifer moved into a management role in private tutoring in both Seattle and Southern California. Prior to joining the League of Education Voters, Jennifer spent ten years as a dean and campus director in adult education. Jennifer has developed and facilitated training programs for teachers and leaders in education and feels strongly that continuing education and professional development contribute to student success.
Jennifer, a West Seattle transplant, enjoys spending time with her fur babies, attending Sounders matches, and is a long time Huskies season ticket holder. She is an avid reader and enjoys cooking for herself and others.
Jennifer has a bachelor's in Spanish from the University of Washington and moved on to complete Heritage University's Education program when she realized how much she loved working with students.
---
Terique Scott
Legislative Associate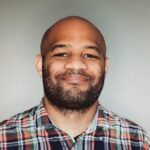 Terique Scott is a native of the Midwest. Before coming to LEV, Terique worked as a Supervisor for the Public Defender Association (PDA) CoLEAD Response Team. Through his work with CoLEAD, he was a part of a team that provided person-centered, trauma-informed, harm-reduction-oriented services to unhoused adults, lodging participants in motel and hotel rooms in an interim housing approach to stabilization.
Prior to joining PDA, he was the Outreach Director for Balance Our Tax Code. While there, Terique spent most of his time spreading awareness about the tax inequality between those who are considered low-income and the wealthiest in the state of Washington. He currently serves as a board member for the Washington State Coalition Against Domestic Violence (WSCADV).
Terique's free time is filled with hiking Washington trails, playing flag football, and bike riding.
---
Jacob Vela
Interim Co-CEO / Director of Policy and Research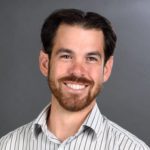 Jacob Vela's strong desire to get involved in the civic process led him to work in the election cycle in Nevada. That adventure compelled him to work as a legislative assistant in the Nevada Legislature, where he focused on civic engagement and electoral issues. The strong civic culture and beautiful scenery of the Great Northwest managed to lure him away from Nevada. After settling in Seattle, Jacob attended the Evans School of Public Affairs at the University of Washington. Prior to joining the League of Education Voters, Jacob worked with local nonprofits in strategic planning and working to develop policies to improve the quality of life of formerly homeless individuals in downtown Seattle.
Jacob received his BA in political science and Spanish from the University of Nevada. He earned his master's of public administration from the Evans School of Public Affairs with a focus on policy analysis and urban policy. When not in the office, he can be found wandering the Cascades, enjoying Tacoma's parks, or honing his skills as a woodworker. He also enjoys introducing his one-year-old daughter to the happiness of being outdoors.
Board of Directors
---
Ben Mitchell, Chair
Ben Mitchell is the Director of Advocacy and Policy for the Foundation for Tacoma Students where he supports the implementation of a recent investment in Tacoma by the Bill & Melinda Gates Foundation. In this role, Ben supports and works in partnership with the Foundation for Tacoma Students, Graduate Tacoma Partners, and the Bill & Melinda Gates Foundation to elevate the Graduate Tacoma community-wide movement in three areas: Community Partner Capacity and Capability; Data Capacity and Capability; and Postsecondary Access and Completion.
Prior to joining the Foundation for Tacoma Students team, Ben spent 4.5 years at Social Venture Partners (SVP) in Seattle where he managed their main grantmaking program and supported the work of providing capacity building and technical assistance to SVP's grantees. Ben moved to the Northwest by way of Washington, DC where he worked in international development and spent a good chunk of time living and working overseas. His work took him to Kyrgyzstan, the Philippines, and Moldova. To his great embarrassment, Ben has never been particularly good with any language other than English.
Ben grew up in Ann Arbor, Michigan, and has three younger siblings, all of whom work as educators. He lives in Seattle with his wife and a strange-looking but lovable dog. In his free time, he likes to go on runs and hikes, attempt to finish any one of the stack of books he's started in the last year, and reluctantly peck away at DIY house projects.
---
Amy Campbell, Secretary
After earning her Master's in Teaching, Amy realized her deep passion for supporting students with unique learning needs and returned to school for an endorsement in special education. She has been teaching at Helen Baller Elementary School in the Camas School District for 12 years. In her position as a teacher of students with significant disabilities, she collaborates with staff, parents, and community to develop individualized plans that focus on each student's unique skills, abilities, and interests to help them find their place among their peers in the school community.
Amy's dedication to inclusive opportunities for all learners gained her recognition as the 2020 Washington state Teacher of the Year. In an effort to shift systems to provide more equitable opportunities for all learners, Amy is working to develop relationships with education partners. She is an active member of the Washington state Office of the Superintendent of Public Instruction (OSPI)'s Student Learning Workgroup, contracts with the Washington Education Association and Center for Strengthening the Teaching Profession to create professional learning experiences for educators, and is starting work developing courses at Clark College for future Special Education teachers. Amy serves on the board of directors for Micah's Miles, a nonprofit focused on building community for individuals with disabilities.
Outside of work, Amy enjoys traveling, working out with friends, and watching movies with her husband, Ian.
---
Becky Nissen, Treasurer
Becky has lived in the Yakima area for over 40 years. She is a graduate of West Valley High School, Yakima Valley Community College, and Central Washington University graduating with a Bachelor of Science in Accounting.
Becky has 33 years supporting School Districts in the areas of Finance and Payroll. She was hired by Yakima School District in October 1989, as the Cash Accountant/Retirement Specialist supporting both Payroll and Finance. In October 1991, she accepted a position with ESD 105 as a Fiscal Specialist for the Regional Data Center supporting Districts in both ESD 105 and ESD 123 service areas. In October 2000, Becky returned to Yakima School District as the Director of Payroll/Employee Safety. In July 2008, Becky was promoted to Director of Finance. In July 2019, Becky was promoted to Executive Director of Finance. Becky retired on 8/31/22 to become the full-time caregiver for her new grandson!
Becky was an active member of the state and national organizations for school business officials, serving on committees and teaching classes. She was appointed in 2019 by the Washington Association of School Business Officials to the State School District Accounting Advisory Committee.
Becky loves the Yakima community and enjoys supporting organizations through volunteer work. She is a 2003 graduate of Leadership Yakima. Over the years she has served on many nonprofit boards including West Valley Child Care, Yakima Humane Society, Voices for Children, and Kiwanis Club of Yakima. Serving on behalf of children in the Yakima Area is both her passion and career!
Becky and her husband Pete live West of Yakima. When not working or volunteering, you can find them kayaking, snowshoeing, hiking, enjoying great food, attending a WSU football game (Go Cougs!!), at a concert, or on a driving exploration around Washington. Becky is a hobby photographer, quilter, and grandma extraordinaire!
---
Yelias Bender
Yelias is an Illinois native with a passion for affordable housing and community development. He started his career in community development at the Federal Home Loan Bank of San Francisco where he gained experience in single-family and multifamily affordable housing. After gaining finance experience at Sunrun, the nation's leading residential solar provider, Yelias returned to community development finance at Union Bank. In 2017, Yelias moved with his wife to Seattle and joined the City of Seattle's Office of Housing as a Project Manager before joining JPMorgan Chase's Community Development Banking division. Yelias holds a bachelor's degree in Environmental Science from Cornell University and master's degrees in Urban Planning and Accountancy from the University of Illinois and San Francisco State University, respectively. Yelias loves animals, and in his spare time enjoys live music, following his favorite sports teams, and traveling with friends and family.
---
Dr. Goldy Brown III
Dr. Goldy Brown III is the Director of Whitworth University's Education Administration Program. He has served as a former professor and routine guest speaker in college courses, where he has gained valuable experience leading college-level discussions on educational foundations and leadership. In addition, he has conducted seminars on "what principals look for when hiring a teacher." He also has seven years of experience as a K-12 leader, serving as a principal. Schools that he led received four state recognition awards for closing the achievement gap between low-income and affluent students. Dr. Brown has also published five articles on school leadership.
---
Dr. Marcus Pimpleton
Dr. Marcus J. Pimpleton is an award-winning teacher and instructional leader committed to ensuring that all students receive an exemplary education that prepares them for success in college, career, community, and life. He presently serves as principal of Mariner High School in the Mukilteo School District. He recently served as Executive Director of Secondary Schools in the Marysville School District. Prior to that, he served as Executive Director of Equity, Partnerships, and Student Engagement for the Yakima School District. He also served for two years as principal of Quincy High School and as a Superintendent Intern with the Quincy School District. As a co-facilitator of the Quincy School District's Access, Opportunity, and Equity Coalition, Dr. Pimpleton was instrumental in facilitating much of the racial equity professional development for the diverse coalition of stakeholders that wrote the Quincy School District's Race and Equity Policy. The end result was board adoption of one of the strongest-worded racial equity policies in the state, one that applies the University of Washington's Leadership for Learning (L4L) leadership standards to the unique context of Quincy.
Dr. Pimpleton is the 2020 recipient of the Washington Association of School Administrators' Howard M. Coble Scholarship, which honors underrepresented leaders preparing for central office roles. Additional honors he has received include a Washington State Golden Apple Award from KCTS and the Phillip B. Swain Excellence in Teaching Award from the A+ Alliance for Education. During the summer months, Dr. Pimpleton continues to serve as director and program administrator for the Seattle Schools All-City Marching Band and on Husky game days an assistant director with the University of Washington Husky Athletic Bands.
---
Maria Zontine
Maria Zontine has worked in higher education supporting academic programs for over 15 years. She is currently serving as the HR Director for the School of Medicine at the University of Washington. Maria earned both her BA in Marketing and Communications, and her Masters in Public Administration, from Notre Dame de Namur University in Belmont, California. Growing up in rural Washington, Maria developed a unique educational perspective which creates a strong conviction towards equality in access to education for all.
Love what we do? Support our work
Want to find out the latest in education news in Washington? Subscribe to our newsletter
Want to learn more about League of Education Voters? Find out here