Welcome to Lunchtime LEVinars, free, interactive, online webinars on important and timely issues hosted by the League of Education Voters (LEV). These lunchtime webinars are designed to share information and build knowledge about the issues at the core of LEV's policy priorities.
LEV will host each 30-minute webinar, which will include a 15–20 minute presentation by an expert from the field and 10 minutes of Q&A. Each webinar will be recorded and archived on our website.
Upcoming LEVinar
---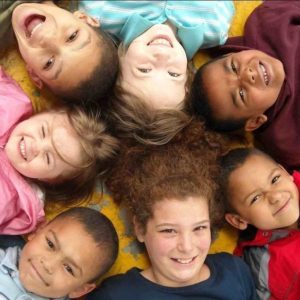 Part of defining basic education is determining what each and every student should have access to in their school. Currently, our system does not guarantee access to student supports that are critical to many students' academic success — including support staff like counselors, school social workers or nurses, targeted strategies to improve school climate and address non-academic barriers to learning, and programming like additional tutoring. There are a number of approaches we can take to making sure that students receive the supports and resources they need.
Sarah Butcher, Co-Founder of SEL for Washington and President of the Bellevue Special Needs PTA, will share details about some of the student support programs available. And Julia Warth, LEV's Assistant Director of Policy and Government Relations, will provide details on funding.
Moderated by LEV State Field Director Kelly Munn.
Tuesday, February 28, 2017
12:30 – 1:00 pm
Register HERE
Read LEV's blog post on Student Supports, an Integral Component of Basic Education
---
Sponsors
A special thanks to our Lunchtime LEVinar sponsor, The Boeing Company.


---