Lunchtime LEVinars
Welcome to Lunchtime LEVinars, free, interactive, online webinars on important and timely issues hosted by the League of Education Voters (LEV). These lunchtime webinars are designed to share information and build knowledge about the issues at the core of LEV's policy priorities.
LEV will host each 30-minute webinar, which will include a 15–20 minute presentation by an expert from the field and 10 minutes of Q&A. Each webinar will be recorded and archived on our website.
Previous LEVinar
---
How Washington's Student Outcomes Compare with Other States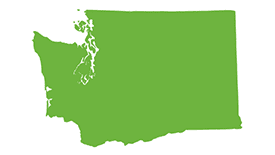 When examining high school graduation rates, Washington state ranks 41st in the country. However, USA Today recently reported that Washington is the 7th best state for education. And other data states Washington is the 2nd worst when it comes to closing achievement gaps. Where do we really stand?
The Education Trust gives an overview of how Washington truly compares with other states, and answers your questions on how we can make our education system better for every student. Moderated by League of Education Voters Communications Director Arik Korman.
Allison Rose Socol, The Education Trust
Natasha Ushomirsky, The Education Trust
Arik Korman, League of Education Voters
October 24, 2017
---