Welcome to Lunchtime LEVinars, free, interactive, online webinars on important and timely issues hosted by the League of Education Voters (LEV). These lunchtime webinars are designed to share information and build knowledge about the issues at the core of LEV's policy priorities.
LEV will host each 30-minute webinar, which will include a 15–20 minute presentation by an expert from the field and 10 minutes of Q&A. Each webinar will be recorded and archived on our website.
Most Recent LEVinar
---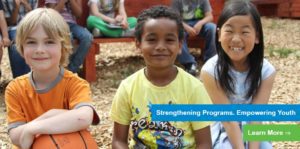 Education does not stop when the school bell rings. So young people's access to high-quality expanded learning opportunities—afterschool, in the summer and throughout the year – should grow. Expanded learning opportunities complement classroom instruction with programs that build lifelong skills, improve academic performance, and inspire young people to discover their individual passions. Culturally responsive and high-quality programming is critical to making expanded learning successful.
Stephanie Lennon and David Beard from School's Out Washington explain expanded learning, its role in helping students succeed and grow, how it can close gaps, and how you can help make this happen.
Moderated by our State Field Director, Kelly Munn.
Also, if you live in King County, check out the most comprehensive way to find engaging programs that support and enrich the lives of young people ages 5 to young adult here.
---
Sponsors
A special thanks to our Lunchtime LEVinar sponsor, The Boeing Company.


---