Lunchtime LEVinars
Welcome to Lunchtime LEVinars, free, interactive, online webinars on important and timely issues hosted by the League of Education Voters (LEV). These lunchtime webinars are designed to share information and build knowledge about the issues at the core of LEV's policy priorities.
LEV will host each 30-minute webinar, which will include a 15–20 minute presentation by an expert from the field and 10 minutes of Q&A. Each webinar will be recorded and archived on our website.
Next LEVinar
---
Washington's Plan for the Every Student Succeeds Act: What You Need to Know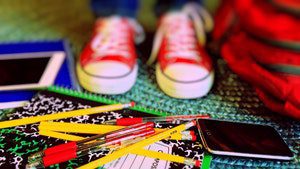 Thursday, August 24
12:30 – 1:00 pm
The Every Student Succeeds Act (ESSA), which goes into full effect in the 2018–19 school year, rolled back much of the federal government's big footprint in education policy, on everything from testing and teacher quality to low-performing schools. And it gave new leeway to states in calling the shots. ESSA's goal is ensure that every student, regardless of race, income, disability, ethnicity, or proficiency in English, is ready for a fulfilling career, college, and life.
Gayle Pauley, Assistant Superintendent for Special Programs and Accountability at the Office of the Superintendent of Public Instruction (OSPI), will outline Washington's ESSA plan and how you can get involved. Moderated by LEV Communications Director Arik Korman.
Moderated by LEV communications director Arik Korman.
---