One of the best economic investments we can make
What We Know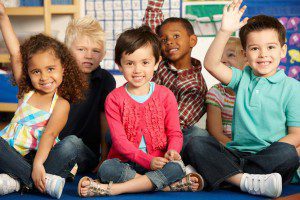 Early learning begins at birth. We know that the majority of a child's brain development takes place during the first three years of their life. During this significant developmental time, some children and their families need extra support. This is why the League of Education Voters supports home visiting programs, high-quality childcare, and nutrition programs to ensure these kids get a good start in life.
We also know that between ages three and seven is a unique time in the development of a child and the needs of families. During this time, many parents return to the workforce and families begin to look for preschool or childcare options. At this important milestone, it is critical that children continue their social, emotional, and cognitive development to ensure their ultimate academic success.
Given the dramatic increase of families in need and the science about the critical nature of this time period in a child's life, LEV is focused on ensuring access to high-quality preschool and increased alignment with the K–12 system.
Many studies show that children in high-quality early learning programs are more prepared for kindergarten, more likely to graduate high school, healthier, more likely to be employed, and report higher income.
They are also less likely to repeat grades, be placed in special education, be involved in the juvenile justice system, and commit crimes as adults. High-quality early learning is one of the best ways to close the opportunity and achievement gaps, which are already present by the beginning of kindergarten. Much of high-quality early learning focuses on the social and emotional learning that is so vital throughout a child's life.
Early learning benefits add up to savings for school districts, taxpayers, and the state. In some cases, school districts save approximately $3,700 for each low-income child or child with risk factors who receives early learning. There is an additional $1,000 of savings per child in costs outside of school like healthcare, drug prevention, and criminal justice.
Children furthest from opportunity who do not have access to high-quality early learning experiences are 40 percent more likely to repeat a grade, 29 percent more likely to drop out of school, 41 percent more likely to be placed in special education, 60 percent more likely to never attend college, 33 percent more likely to be arrested as a juvenile, and 42 percent more likely to be arrested for a violent crime, all of which require costly state resources. It is important to note that while high-quality early learning has clearly shown benefits, it is essential that children transition from these programs into high-quality schools in order to maintain their growth.
A Way Forward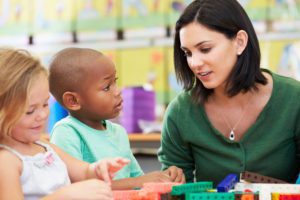 Thanks to McCleary, the state has made progress toward funding two important components of high-quality early learning. Approximately 44 percent of kindergarten students are enrolled in full-day kindergarten paid for by the state. Fulfilling implementation of full-day kindergarten, per McCleary, will require an additional $174 million annually. The state is also making progress toward lowering class size for students in grades K–3. The state has prioritized lowering class sizes in these grades, beginning with schools that have a majority of low-income students. Fully funding K–3 class-size reduction, per McCleary, will cost the state an additional $573 million a year.
We must also build on our recent success in expanding the state's preschool program (Early Childhood Education and Assistance Program, or ECEAP). This begins with fully funding ECEAP by the 2018 implementation deadline (an annual cost of $96 million), but that will still leave many children unserved. For a yearly investment of an additional $227 million, the state could extend eligibility to provide high-quality preschool to the 30,000 low-income Washington students not yet served.
Lastly, during the 2015 legislative session, policymakers must pass the bi-partisan Early Start Act.
The Early Start Act aims to increase the quality of childcare and preschool programs for low-income families in Washington through a combination of incentives and provider requirements. The Early Start Act creates tiered reimbursements, enhanced coaching and mentoring, and improves financial stability for early learning providers. Implementation of the Early Start Act is estimated at $100 million a year.
WHAT WILL IT COST?
$100 M
Early Start (New annual investment)
$227 M
Expand ECEAP (New annual investment)
$96 M
Fully fund ECEAP (Previous commitment)
$174 M
Full-day kindergarten (McCleary commitment)
$573 M
K–3 class-size reduction (McCleary commitment)
TOTAL INVESTMENT
$327 M
TOTAL NEW INVESTMENT PER YEAR
$1.17 B
TOTAL PER YEAR
$2.34 B
TOTAL PER BIENNIUM ($654M new investment)
---
---
Read more
---
En Español