Excellent instruction is a key to student success
What We Know
The research is clear: teachers make the biggest school-based difference in a child's education. In addition, effective school leadership plays a significant role in the academic results of students building-wide.
Changes to the way we prepare, recruit, and retain highly effective teachers and leaders are necessary to close gaps and improve outcomes for all kids. Currently, about half of Washington's new teachers will not be teaching within five years.
Teacher Compensation
In Washington, starting base pay for beginning teachers is $34,048. Changes to our state's compensation system are necessary to attract, retain, and reward quality teaching. Our current system pays too little for starting teachers, is results-blind, and is too focused on time served and degrees earned rather than the difficulty of the job, student growth, and career ladders.
Increasing starting salaries for the 2,200 new teachers that entered the workforce in 2013–2014 from the current base pay of $34,048 to the $48,687 recommended by the Compensation Technical Working Group would require an additional investment of $32.2 million a year.
Ideally, that compensation would reflect an extended contract that more accurately remunerates the amount of time teachers dedicate to their students outside of the school day or year. This will allow for expanded high-quality, job-aligned professional learning, team collaboration, and planning. Rather than scheduling sporadic half days that interrupt learning and leave parents scrambling for childcare, professional learning should ideally be conducted both prior to and after the school year. Ten additional days of professional learning for Washington's teachers will cost $200 million a year.
However, additional time and money alone will not change outcomes for kids. Time used well and results-oriented compensation can.
Washington has adopted many major systemic improvements that have recently been implemented or are in the midst of implementation, including the Teacher and Principal Evaluation Program (TPEP); state intervention in persistently failing schools; statewide indicators of educational health, requiring that districts select from a menu of best practices to spend Learning Assistance Program (LAP) dollars; creation of a statewide achievement and accountability index; new college- and career-ready high school graduation requirements; as well as roll-out of the Common Core State Standards and aligned assessments and Next Generation Science Standards.
Policy Implementation
Unfortunately, our state has a history of investing little to no resources in putting policy into practice. The "unfunded mandate" results in uneven implementation, varied quality, and unnecessary shuffling of resources by districts to pay for adequate training and implementation. To ensure that systemic policy changes are implemented with fidelity and that teacher and principals receive adequate support, LEV proposes the state create an Implementation Fund to assist the implementation of statewide changes. As the bulk of implementation costs are tied up in professional learning, the Implementation Fund would work in tandem with the 10 days of professional learning for certificated staff to furnish the needed resources to ensure high-quality implementation. As a starting point, we suggest that 10 percent ($20 million) of the proposed $200 million K–12 professional learning budget be reserved for implementation.
A Way Forward
Lastly, we must end the piecemeal approach to paying our teachers.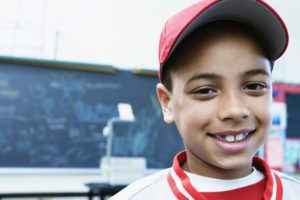 While the state has been shirking this duty, districts have been forced to go without or underwrite basic education costs, including compensation, from local levy funding when able. Not only is this unconstitutional, it injects animosity across districts as teachers and administrators are left to wrangle over how to deliver the best education for our kids without the resources to do it. By assuming this obligation, the state will make salary increases more uniform statewide, facilitating more equitable compensation for teachers from district to district and freeing up local levy funding for supplemental program costs. A 2012 report determined this would cost $780 million a year.

[table "" not found /]

---
Additional K–12 Policy Priorities
Teacher Training
One of the ways we can ensure that all Washington students have a world-class education that prepares them for career and life is to increase their access to high-quality teachers. This starts with teacher training.
While many of Washington's teacher-preparation programs produce high-quality teacher candidates, there is variation in teacher effectiveness across and within teacher preparation programs. Some programs require extended periods of classroom experience; others require as little as ten weeks.
The inconsistency of training is exacerbated by a state salary schedule that provides incentives for Master's degrees—for which there is no correlation to higher academic success for kids or improved teacher quality.
The national average compensation bump for Master's degrees is 9 percent; in Washington state it is 21 percent.
Inadequate training programs, coupled with incentives for degrees that have little to no impact on kids' achievement, is not the kind of teacher-talent pipeline our kids need.
Cultural Competency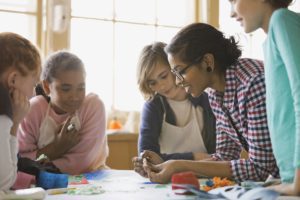 The demographics of the teaching force have not kept up with the changing demographics of the students it serves. Less than 10 percent of educators are people of color while over 40 percent of pupils are students of color.
The more than 160 languages spoken by Washington students are illustrative of the degree of cultural diversity in schools throughout the state. More than 1 in 5 schools in Washington have 10 percent or more students enrolled in the Transitional Bilingual Instructional Program.
Despite the high and growing need for teachers who can teach ELL students, just over 300 teachers graduated with an ELL endorsement in 2013 from a Washington state university teacher-credentialing program. The teacher workforce needs better preparation to provide the best instruction possible for students with varying degrees of English proficiency and such diverse backgrounds.
Students of color, low-income students, and students receiving special education services are underrepresented in advanced courses, overrepresented in disciplinary actions, and generally have not had the same levels of achievement as other groups.
Culturally responsive instruction, social-emotional learning, academic acceleration, and access to the most effective teachers are all promising, cost-effective approaches to closing some of these gaps with research behind them.
Professional Learning and Evaluation
Changes to the way we evaluate our principals, coupled with the state's new accountability system, have put more emphasis on principals as instructional leaders and coaches, yet they have limited authority to create the teams necessary for success.
Principals are accountable for building-wide results but receive no state funds for building-aligned professional learning. In addition, principals should be able to recommend, if not require, professional learning that is aligned to teachers' or teaching staff's individual needs based on their evaluations. Often, however, the time, place, and nature of professional learning are dictated by the local collective bargaining agreement.
While improving teaching effectiveness is a primary goal, removing ineffective teachers is still a necessary component to building a highly effective team. Yet, the process to remove teachers can take upwards of three years, and once gone, their replacements may not be chosen by the principal and building leadership teams, but by district human resource offices bound to hire from displacement pools.
To recruit the right talent to schools and align teams to a shared school culture, principals and their hiring teams should be able to "open hire" without requirements to hire from the displacement pool first. Every school has its own unique culture and needs, and we should allow them to try and meet those needs as best they can.
---
Read more
---
En Español