Chief Executive Officer
As a first-generation college graduate, Chris knows the transformative power of education to lift families out of poverty. She earned a double major in education and sociology and spent the early years of her professional life teaching high school social studies and coaching girls' sports.
Chris values personal choice and worked in reproductive rights advocacy before moving to Washington state.
Chris joined the League of Education Voters in 2007 in order to ensure that our public education system provides Washington families with high-quality options for their kids' education. She believes each student should be prepared for post-secondary opportunities and our education system should be designed to make that possible.
In the fall of 2012, the national Policy Innovators in Education named Chris the "Most Valuable Player" of the Year.
Chris has written opinion pieces for The Seattle Times and Crosscut and co-authored journal articles including "Paving a Path to Best Practices in Washington State: How Changing School Discipline Policies Can Curb Disproportionality and Close the Achievement Gap" in Western Washington University's Journal of Educational Controversy (Fall 2012/Winter 2013). She is a board member with the Washington State Charter Schools Association. She also serves on the Policy Innovators in Education executive committee, the Eastside Pathways Leadership Committee, and as secretary of the Arbor Heights Elementary School PTA.
When she is not advocating for an education system that lifts our children's future, Chris can be found coaching her son's soccer team and cheering on her beloved Green Bay Packers.
---
Senior Policy Analyst
Jolenta joined the League of Education Voters in 2015. Prior to that, she was the Director of College Support at Rainier Scholars, a nonprofit academic preparation and leadership program in Seattle. A first-generation college graduate and a product of public education, Jolenta was drawn to the field of education and supporting those with the most barriers to obtaining a degree.
Jolenta received a BA in human development and family studies from the University of Wisconsin-Madison and a Master's degree in education policy from the University of Washington. Jolenta is married with two children. She is a foodie, and in her spare time enjoys cooking, exploring new restaurants, and watching the Food Network.
---
Major Gifts Director
Robin joined the League of Education Voters in 2016, bringing over a decade of experience in development, during which she raised millions of dollars on behalf of nonprofit causes.  She grew up in South Seattle and is a proud alum of Seattle Public Schools like Graham Hill, Meany Middle School and the University of Washington.  Robin was inspired to become an activist by her grandmother, Helen Engle, who worked tirelessly and joyfully on conservation issues in the South Sound area and spent time as an environmental educator.
Robin got her start running field outreach and fundraising offices on behalf of causes like GLBT civil rights as well as environmental and consumer issues.  After working on the 2008 election, she moved to Portland where she served as the Development Director for Columbia Riverkeeper and most recently the Oregon League of Conservation Voters.  Portland couldn't keep her away forever, and she's happy to be back in her home city with her husband and dachshund.  She lives near her childhood neighborhood in vibrant Columbia City and is passionate about improving educational opportunities for all kids.  Robin loves social justice, the environment, graphic novels and great happy hours.
---
Senior Administrative & Accounting Assistant
Nancy joined the League of Education Voters in 2012, after brief stints at Historic Seattle and Washington STEM and after several years at the New School Foundation. Through her work at NSF, she was part of the team that built the Rainier Beach Children's Garden at South Shore School. Her personal involvement in public education includes being a PTA Board member, serving multiple roles, from Legislative Liaison to President, at Olympic View Elementary in Seattle.
Nancy is a product of local public schools (Go Kangs!) and earned her BA in English at UCLA and her master's degree in public administration at Seattle University.
Nancy volunteers at SHINE, a retail store located at SCCA House whose proceeds benefit patient programs at Seattle Cancer Care Alliance. She lives in north Seattle with her husband and two teenage children. She enjoys going to their athletic and musical events, exercising, traveling, and camping, especially in Hawaii. She is an avid reader.
---
Regional Field Director, Spokane
Sandra Jarrard is originally from western Washington; she and her family moved to Spokane in 2004. Prior to working for the League of Education Voters, Sandra worked for Greater Spokane Incorporated. As their Director for Public Policy, Sandra worked with education, higher education, business, and community leaders to accomplish policy changes and to advocate for funding for regional priorities. Sandra received a Bachelor of Science from the University of Washington, and a Master's Degree in Public Administration for Eastern Washington University. In her free time, Sandra enjoys spending time with her family and loves to train for marathons.
---
Community Organizer
Ruvine joined the League of Education Voters in 2014. Prior to that, she participated in Early Achievers Institutes in Spokane and Yakima to receive training in the Early Childhood, Infant & Toddler, and Family Child Care Environment Rating Scales and became a pre-K-certified reliable observer on the Classroom Assessment Scoring System. She attended these institutes while also taking Columbia Basin College's Child Development Associate (CDA) course and volunteering with AARP's Tax-Aide Program in her community.
Ruvine worked for Benton Franklin Community Action Committee (BFCAC) in Pasco for 14 years in various positions. Most recently, she was instrumental in helping BFCAC exceed Healthplanfinder enrollment goals in Benton, Franklin, and Walla Counties by training more than 100 individuals to become certified navigators (in-person assisters) for Washington Healthplanfinder. Ruvine also served as BFCAC's Child Care Support Services Director, where she oversaw the Child and Adult Care Food Program, Homeless Child Care Program, Child Care Resource and Referral Program, Seasonal Subsidy Child Care Program, and STARS training, and developed a close working relationship with childcare providers.
Ruvine has 6 children and 12 grandchildren. She lives with her dog, two parakeets, cat, three daughters, and five grandchildren. She loves sharing new lessons she's learned with her family, on topics such as early learning, social and emotional development, gardening, reading, and about her community.
---
Government Relations | @jones_jene
Jene ("Jen_uh") Jones joined the League of Education Voters in January 2015. Jene holds a BA in French from Portland State University, a Master of Arts in Teaching (Grades 4–12) from Willamette University, and an Elementary Teaching Endorsement (K–8) from Pacific Lutheran University.
Jene was a classroom teacher for 20 years at the high school, elementary school, and preschool levels. Through this experience she internalized commonalities of what every student needs to be successful at school, no matter the grade level or subject area. During Jene's last year in the classroom teaching kindergarten, she became very active in education policy and funding in Olympia on behalf of Tacoma Public Schools.
The two years before joining the LEV team, Jene worked at the district-level as a project manager implementing systems of support in Tacoma Public Schools when not in Olympia advocating for increased funding and local flexibility with built-in accountability attached. Jene brings strong Pierce County community connections and partnerships to the League of Education Voters.
Jene cherishes spending time with her son and daughter, both students in Tacoma Public Schools, as well as reading French books and finding sunshine. As a Northwest native, the search for sunshine has contributed to Jene's passion for travel. Her heart is always in Washington though, and often heavy with the stories and faces of her former students who needed more from our state and education system. This feeds Jene's work and her piece of healing the world.
---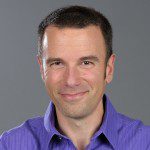 Communications Director | @arikkorman
Arik Korman has worked in Seattle media for over 20 years with KING, KIRO, KZOK and KJR, most notably as Executive Director of The Bob Rivers Show. He currently hosts his own interview program on iHeartRadio. Arik earned a Puget Sound Radio Broadcasters Association Soundie award for his partnership with World Vision, which has resulted in nearly 5000 children sponsored around the world and annual donations of more than $2M for projects such as education, clean water, food security, and medical care.
---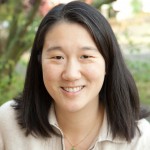 Policy Director
Before joining the League of Education Voters, Amy worked with the City of Seattle's Office for Education (OFE) as an independent consultant, helping to support the city's school levy efforts with the 2011 Families and Education Levy.
Amy and her family moved to Seattle from Washington, DC, in the summer of 2011. While in DC, Amy served as Acting Director of the Office of Secondary School Transformation at DC Public Schools (DCPS). In that role, she oversaw a team charged with programmatic supports for the district's middle and high schools including academic policy, academic planning and master scheduling, college readiness, credit recovery, and Career and Technical Education. Prior to joining DCPS, she held various policy and advocacy positions at Freddie Mac. Amy is a proud graduate of the University of Michigan for both her undergraduate and law degrees. She is a mother of two and enjoys spending time with her family, exploring culinary adventures and fishing in her spare time.
---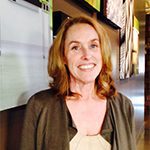 State Field Director | @kellymunn
Kelly has been a dedicated education advocate for over ten years. She moved from San Francisco nearly twenty years ago to manage sales training at Microsoft. When her first child was three, she decided to stay home with him and in a few years, two more joined him.
As her children entered the Issaquah school system, Kelly found it impossible to watch from the sidelines. She joined the PTSA and volunteered to work on a fundraiser for her children's school, where her ideas helped raise the income above the previous year's level. Although pleased with the results of her fundraising efforts, she quickly realized that the financial needs of the school went well beyond what they could raise at a Walk-A-Thon. The Issaquah School District had repeatedly failed to pass its bond & levy so Kelly became active in first supporting, and then co-chairing, the school bond & levy campaigns in her school district. Those campaigns were successful and brought much-needed funding to the district. In addition to fundraising, Kelly also served as the legislative representative for her PTA. As she became more familiar with the inner mysteries of the legislature, Kelly began to see that to really make a difference, education advocates need to speak directly to the state. Working through her local PTA, Kelly helped education advocates in her community to better understand education funding and to find their voices so they could be heard by their legislature.
Kelly's work with the PTA on the local, district, and state level has been honored with several Golden Acorns and the rarely-awarded recognition as Outstanding Advocate in Washington State. Along the way, she also achieved the Crystal Level of Leadership in the Washington State PTA's Leadership Academy. In her spare time, Kelly tap dances, and has belonged to a book club for over 14 years.
---
Policy Analyst
Jake Vela's strong desire to get involved in the civic process led him to work in the election cycle in Nevada. That adventure compelled him to work as a legislative assistant in the Nevada Legislature, where he focused on civic engagement and electoral issues. The strong civic culture and beautiful scenery of the Great Northwest managed to lure him away from Nevada. After settling in Seattle, Jake attended the Evans School of Public Affairs at the University of Washington. Prior to joining the League of Education Voters, Jake worked with local nonprofits in strategic planning and working to develop policies to improve the quality of life of formerly homeless individuals in downtown Seattle.
Jake received his BA in political science and Spanish from the University of Nevada. He earned his master's of public administration from the Evans School of Public Affairs with a focus on policy analysis and urban policy. When not in the office he can be found wandering the Cascades, enjoying Seattle's parks, honing his skills as a home brewer, or watching terrible nineties action movies.
---
Senior Policy Analyst
Julia joined League of Education Voters (LEV) in 2015. Prior to joining LEV, she worked as a Senior Research Analyst for the Washington State Board of Education, helped launch the Washington State Charter Schools Association, and worked in public policy consulting. Julia is committed to helping create a school system in which every student has access to an education that prepares and empowers.
Julia received her Bachelor's in literature and government from Claremont McKenna College in Southern California and returned home to Seattle for her Master's in Education from the University of Washington. When she's not in the office, Julia enjoys playing in the mountains and spending time with her family.
---
Community Organizer | @JoyceYee5
Joyce Yee comes to the League of Education Voters with sixteen years' experience as an advocate, activist, and program developer for local Seattle and King County nonprofits. She attended public schools in Honolulu, HI, and is a first-generation college graduate. She has a bachelor's in mechanical engineering from the University of Hawaii at Manoa, and a master's in organizational psychology from Antioch University of Seattle. She has volunteered and worked in south Seattle and south King County for over ten years. As a VISTA volunteer with People's Institute NW, she supported the Coalition to Undo Racism Everywhere (CURE) and listened to concerned students, parents, and grandparents express their dissatisfaction with long-standing institutional racism in Seattle public schools.
Joyce is passionate about the active involvement of all community members in making decisions about the collective changes they would like to see in their communities. She gained invaluable experience working in local public schools. She worked for Atlantic Street Center as a Community Resource Developer at Thurgood Marshall Elementary in Seattle, and as Americorps site coordinator for Communities in Schools of Kent, at Scenic Hill Elementary in Kent. Thanks to both of those positions, she learned a lot about the diverse perspectives of students, families, school administrators, teachers, support staff, and other civic leaders about what they feel is needed to reform public education in Washington state.
Joyce lives in Delridge with her cat, Miss Stella, and enjoys beading, talking story with friends, an learning about other cultures.