Chris Korsmo | Chief Executive Officer
E-mail
As a first generation college graduate, Chris knows firsthand the transformative power of education to lift families out of poverty. While in college, she earned a double major in education and sociology and spent the early years of her professional life teaching high school social studies and coaching girls sports. Somewhere along the way, the advocacy bug got the better of Chris and the rest became "no rest for the wicked."
After fifteen years in the reproductive rights movement, Chris now considers herself a post-feminist and is working on bringing "lady" back. In 2007, thought she'd used every euphemism for the reproductive system and that it was time to leave D.C. for a place where her vote counted. Chris values personal choice which is why she wants to build a public education system that gives students the foundation they need to make their own choices about their future. And provides their parents with high quality options for their kids' education. Every child should be prepared for post-secondary education if they choose – and the system should be built to make that possible. Chris can get downright cranky about that. .
When she is not advocating for an education system that lifts our children's future, Chris can be found wrestling with her son, Max, chasing down her two dogs and cheering on her beloved Green Bay Packers. She enjoys sports, music, travel and an occasional three-layer chocolate cake.
---
Diane Buckley | Chief Financial Officer
E-mail
Diane Buckley joined the League of Education Voters (LEV) as Chief Financial Officer when LEV merged with The New School Foundation (NSF) in the summer of 2011. Since 2003, Diane managed the finance, accounting and human resource functions at NSF. She also worked closely with South Shore School and the Seattle School District in optimizing the use of funding provided by NSF to support excellent education. She continues in these roles at LEV bringing her institutional knowledge of NSF and a wealth of experience in accounting and finance to her role at LEV.
Prior to joining the non-profit community, she provided leadership roles in accounting and finance at savings banks and technology companies. Her experiences include fundraising through public stock offerings and venture capital, and working with regulators, investors and management on compliance and reporting requirements.
Diane earned a BA in business administration with a major in accounting from the University of Washington. She began her career in public accounting with Arthur Andersen.
Through community involvement and board membership, she has been involved in fundraising for the Arts and Arts Education in Seattle for the past 18 years. Her fondest early education memory was visiting the school librarian on a daily basis to check out a new book which she would take home, curl up with and read before dinner each night. Hence, her earliest career aspiration was to be a school librarian. She also has fond memories around that same time of having her Dad give her math problems to solve which she would write out on a small chalk board in the living room after dinner. This love of numbers led to her ultimate career in accounting and finance.
---
Alanté Fields | Communications Associate
E-mail
Alanté's path to LEV began after her coinciding involvement in the 2008 Obama campaign and volunteering at Lydia Place, a Bellingham non-profit transitional home for homeless women and their children. Inspired by the conjunction of public policy change with the needs of real folks, Alanté went on to be a public policy intern for Mt. Baker Planned Parenthood, witnessing first-hand how important and possible it was for everyday citizens to be involved in political process and make real change happen.
After graduating with a B.A. in political science and minors in Communications and Anthropology from Western Washington University, Alanté continued on a political/social justice path, working on Senator Patty Murray's re-election campaign and labor campaigns such as Our Walmart and the Seattle Sick Leave Ordinance. An undying idealism and commitment to positive change brought Alanté to LEV, where she believes that as residents of this state and this country, we all have a responsibility to ensure our children have an education that works. When not at work, Alanté can be found delving into a good book, spending time in the sun (when it decides to show up), finding a new recipe to try, and daydreaming about adopting a puppy.
---
Nancy Hopkins | Senior Administrative & Accounting Assistant
E-mail
Nancy joined LEV in 2012, after brief stints at Historic Seattle and Washington STEM and after several years at the New School Foundation. Through her work at NSF, she was part of the team that built the Rainier Beach Children's Garden at South Shore School. Her personal involvement in public education includes being a PTA Board member, serving multiple roles from Legislative Liaison, to President, at Olympic View Elementary in Seattle.
Nancy is a product of local public schools (Go Kangs!) and earned her B.A. in English at UCLA and her Master's degree in Public Administration from Seattle University.
Nancy volunteers at SHINE, a retail store located at SCCA House whose proceeds benefit patient programs at Seattle Cancer Care Alliance. She lives in north Seattle with her husband and two teen-age children. She enjoys going to their athletic and musical events, exercising, traveling, and camping, especially in Hawaii. She is an avid reader.
---
Rosalund Jenkins | Black Education Roundtable Director
E-mail
Rosalund Jenkins joined the League of Education Voters in March 2011 as director of the Black Education Roundtable Project. The Black Roundtable is an advocacy group striving to close opportunity gaps and elevate achievement for all students in public schools. She served Washington State Gov. Chris Gregoire as Executive Director of the Commission on African American Affairs from June 2005 to March 2011.
Earlier in her career, Rosalund was special assistant to governors Booth Gardner and Mike Lowry, a Public Information Officer for the Washington State House of Representatives, and Marketing Director for the Employment Security Department where she earned multiple Governor's Quality awards and the Governor's Distinguished Management Leadership Award for innovative public outreach and social marketing. She began her career as a soul radio announcer and weekly newspaper reporter.
Rosalund has been honored by the National Governors Association, the National Conference of State Legislatures, the federal Department of Labor, the National Association of State Workforce Agencies, the Washington Information Council, and the national PODi Digital Printing Industry Initiative.
Since 1994, Rosalund also has consulted part-time to help non-profits, churches, and government agencies promote programs, write grants, develop policy positions, and publish original research on affirmative action and opportunity/achievement gaps in public education.
Rosalund is the only child of African American parents who met while both were serving in the U.S. Air Force. She has lived abroad and in five U.S. states. She holds a bachelor's in broadcast media, a master's in public administration, and post-graduate certificates in web technology and integrated marketing communications. She is single and lives in West Olympia with a miniature Schnauzer, Sweet Pea Jenkins.
---
Ilana Kalmbach | Communications Associate
E-mail
Ilana joins the League of Education Voters after a year of service as an AmeriCorps VISTA working as the communications and outreach coordinator for the Seattle-area American Red Cross. Driven by the idea that a community dedicated to education is one dedicated to a better world, Ilana found a perfect match for her passion in LEV.
Ilana is a proud product of Millis Public Schools, the smallest school district in Massachusetts. She holds a B.A. in journalism and literature from American University in Washington, DC. There she was active in organizing and canvassing for the Student Anti-Genocide Coalition's STAND campaign, tutoring at CentroNia, a bilingual public charter school in the heart of DC, and interning with the National Peace Corps Association.
An east coast transplant, Ilana enjoys exploring Seattle, especially by bike. She also loves cooking, learning new things and cheering on the Sounders.
---
Mary Beth Lambert | Communications Director
E-mail
Mary Beth joined LEV in 2012. For the past fifteen years, she has worked with Seattle foundations, non-profits, universities, and private companies committed to improving public education.
As a high school sophomore in Ohio, Mary Beth KNEW she would change the world by telling the truth, uncovering political corruption and greed, and becoming the next Woodward or Bernstein. Her calling took her to journalism school and a short-lived newspaper career. Writing obits for a living was not the kind of change she wanted to make in the world.
Instead, Mary Beth headed to Washington, D.C. and spent five years electing pro-choice women to federal and statewide office. Graduate school at the UW Evans School of Public Affairs offered her an entry ticket into the world of education reform and the chance to settle in the Pacific Northwest.
Mary Beth lives in Ballard with her husband and two school-age daughters. Current diversions include cycling, running, transporting her kids to their activities, and supporting the Ballard Food Bank.
---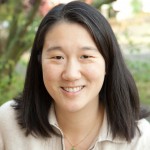 Amy Liu | Policy Director
E-mail
Before joining LEV, Amy worked with the City of Seattle's Office for Education (OFE) as an independent consultant, helping to support the city's school levy efforts with the 2011 Families and Education Levy. At this position, she had a hand in creating, implementing, communicating and evaluating requests for qualification for community-based organizations seeking to receive levy funds, as well as requests for investment from schools seeking levy funds.
Amy and her family moved to Seattle from Washington, D.C. in the summer of 2011. While in DC, Amy served as Acting Director of the Office of Secondary School Transformation at DC Public Schools. In that role, she oversaw a team charged with programmatic supports for the district's middle and high schools including academic policy, academic planning and master scheduling, college readiness, credit recovery, and Career and Technical Education. Prior to joining DCPS, she held various policy and advocacy positions at Freddie Mac. Amy is a proud graduate of the University of Michigan for both her undergraduate and law degrees. She is a mother of two and enjoys spending time with her family, exploring culinary adventures and fishing in her spare time.
---
Kelly Munn | State Field Director
E-mail
Kelly has been a dedicated education advocate for over ten years. She moved from San Francisco nearly twenty years ago to manage Sales training at Microsoft. When her first child was three, she decided to stay home with him and in a few years two more joined him.
As her children entered the Issaquah school system, Kelly found it impossible to watch from the sidelines. She joined the PTSA and volunteered to work on a fundraiser for her children's school where her ideas helped raise the income above the previous year's level. Although pleased with the results of her fundraising efforts, she quickly realized that the financial needs of the school went well beyond what they could raise at a Walk-A-Thon. The Issaquah School District had repeatedly failed to pass its bond & levy so Kelly became active in first supporting, and then co-chairing, the school bond & levy campaigns in her school district. Those campaigns were successful and brought much-needed funding to the district.
In addition to fund raising, Kelly also served as the legislative representative for her PTA. As she became more familiar with the inner mysteries of the legislature, she didn't even know what legislative district she lived in. Kelly began to see that to really make a difference, education advocates need to speak directly to the state. Working through her local PTA, Kelly helped education advocates in her community to better understand education funding and to find their voices so they could be heard by their legislature.
Kelly's work with the PTA on the local, district, and state level has been honored with several Golden Acorns and the rarely-awarded recognition as Outstanding Advocate in Washington State. Along the way, she also achieved the Crystal Level of Leadership in the Washington State PTA's Leadership Academy. In her spare time, Kelly tap dances, and has belonged to a book club for over 14 years.
---
Frank Ordway | Government Relations Director
E-mail
Frank has always been committed to community service. Over the past 23 years, he has been a managing staff or board member with domestic and international organizations focusing on sustainable economic development, strategic technology use, social services, energy, transportation, domestic violence and the environment.
The common theme throughout all this work has been empowering people to make positive changes in their communities. There is no more effective way to empower people, strengthen our communities and our economy than an effective education system. This is why Frank is so dedicated to the work of the League of Education Voters.
Frank volunteers for various community groups and is the Parent Chair of the Ferndale Public School Levy Committee.
He received his Masters Degree in Public Affairs from the Evans School at the University of Washington and his Bachelors in Political Science from the University of Oregon. He attended public schools in Oregon and Wyoming and his kids attend Mountain View Elementary in Ferndale Washington.
Frank lives in Ferndale with his wife Rachel and three children, Dylan and Olivia and Nora.
---
Andaiye joins LEV as an East coast transplant from Philadelphia, PA. In Philadelphia, Andaiye worked as a museum educator and at a local non-profit helping to coordinate a folk arts program at a K-8 charter school; all while finishing her graduate studies in the anthropology of music/ ethnomusicology. Andaiye was active in the Philadelphia community around issues involving cultural and racial equity.
She continues to foster her driving passion for education equity as an organizer with LEV, and is actively involved in her community in Renton.
In her spare time, Andaiye enjoys playing the piano, volunteering with youth, and researching African history with fellow community members.
---
Beth Richer | Legislative Liaison
E-mail
Beth received her first taste of LEV as a consultant with the Youth & Families Initiative in early 2010, getting an inside perspective of the challenges facing parents and community members in preparing their children for school and life. After managing Rep. Marcie Maxwell's successful re-election campaign in 2010, she returned to LEV to continue to grow and build relationships with Washington's legislators and their communities.
A native Ohioan, Beth earned her BS/BA in Political Science and Theology from Xavier University. She made her way to the West Coast via the Jesuit Volunteer Corps, spending a year in service working for local non-profits and towards social justice. This value of social justice is what drew Beth to LEV's work, particularly with regard to closing the achievement gap in Washington and nationally.
Beth spends her free time getting lost in the mountains, paddling around Lake Union, wishing Seattle had a basketball team, and searching out anyone who can elongate their O's as only true Mid-Westerns can.
---
Tracy Sherman | Policy Analyst
E-mail
After spending almost a decade in the other Washington, Tracy decided it was time to move back home to the Pacific Northwest and continue education advocacy in a less partisan environment. She got her start in education policy working for several Members of Congress.
Believing that all children deserve a great public education free from discrimination, Tracy joined an education organization where she advocated on issues facing women, minority, and low-income students. Her love of politics, passion for making the world a better place, and strong belief that we must improve education so we have a skilled workforce for tomorrow, make LEV a perfect match.
Tracy is a proud product of public schools. She received a BA in political science with minors in business and legal studies from Washington University in St. Louis and a MA in political management from George Washington University in Washington, D.C. She lives on the edge of Fremont and Ballard. In her spare time, Tracy enjoys spoiling her black lab, doing yoga, working out, debating politics, and eating dessert.
---
Brooke Valentine | Community Organizer
E-mail
Brooke has always had a passion for kids and quality education. When it really changed from passion to advocacy was in 2009 while working with the PTA and Kelly Munn from League of Education voters to support HB2261. With that victory in Olympia, Brooke knew that she would be spending all of her free time advocating on behalf of kids.
Brooke has spent the past two years fine tuning her skills through PTA as a Region Legislative Chair, and on the Washington PTA's Common Core State Standards Committee. She has been a community leader in the Kent School District organizing parents to speak up locally and in Olympia on behalf of the Highly Capable program. Most recently she ran a successful campaign to help re-elect a champion for kids to her local school Board.
Brooke Comes to us from an over 10 year career in Real Estate, she lives in the Kent School District with her husband where they are raising two of the most amazing, intelligent, smart, kind, and well read kids you have ever met.
---
Jake Vela | Policy Analyst
E-mail
Jake's strong desire to get involved in the civic process led him to work in the election cycle in Nevada. That adventure compelled him to work as a legislative assistant in the Nevada Legislature where he focused on civic engagement and electoral issues. The strong civic culture and beautiful scenery of the Great Northwest managed to lure him away from Nevada. After settling in Seattle Jake attended the Evans School of Public Affairs at The University of Washington. Over the previous two years Jake worked with local nonprofits in strategic planning and working to develop policies to improve the quality of life of formerly homeless individuals in downtown Seattle.
Jake received his B.A. in Political Science and Spanish from the University of Nevada. He earned his Masters of Public Administration from the Evans School of Public Affairs with a focus on policy analysis and urban policy. When not in the office he can be found wandering the Cascades, enjoying Seattle's parks, honing his skills as a home brewer, or watching terrible nineties action movies.
---
Maggie Wilkens | State Field Coordinator
E-mail
Maggie first developed a passion for education equity while transitioning from public middle school to private high school here in Seattle. As a sociology major and ethnic studies minor from Willamette University, Maggie believes we can untangle the roots of structural inequality through reforming one of our biggest and most important social institutions: the education system. Stints in Chicago and Puerto Rico, as well as volunteer work with a bilingual community parent organization in Salem, have fostered a burning desire for social change.
When she's not standing atop her homemade soapbox in a midnight blue Snuggie©, Maggie continues to pursue her love of basketball through coaching. In her spare time, she is a music enthusiast and spends a lot of time with her siblings and family.
---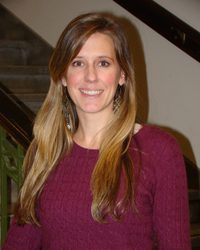 Tisha Crumley | Intern- Early Learning
E-mail
Tisha is a current candidate for a Master's in Educational Policy at the University of Washington. With a background in Early Childhood Education, Tisha is interested in researching policy changes that will lead to an aligned P-20 educational system. Stemming from the belief that all children can and should benefit from a quality education and head start in life, she is passionate about studying and advocating for comprehensive early childhood education programs.
A California native, her undergraduate studies in International Relations brought her to many different places and experiences. After studying in Costa Rica, Interning with the Brazilian Government and Teaching Abroad in Asia, Tisha decided it was time to come home to her family in the Pacific Northwest.
She hopes to combine her background education and work experiences with a strong foundation in Education Policy and Political Advocacy while finishing her degree and working as an intern with the League of Education Voters.
In what little spare time she has these days, Tisha enjoys dance, yoga, travel, music, nature, snowboarding and spending quality time with her beautiful daughter, Scarlet.
---