By League of Education Voters Policy Team
We believe students come first. We are focused first and foremost on meeting the needs of every student.
We are dedicated to designing an equitable education system that serves all students based on their strengths, supports their needs, and provides the resources they need to be successful.
We are committed to working to close gaps experienced by historically and systemically underserved students— including students of color, students in poverty, students qualifying for special education services, students learning English, and students impacted by trauma. We believe this will lead to all students experiencing greater success and reaching their full potential.
WHY WE SUPPORT HOME VISITING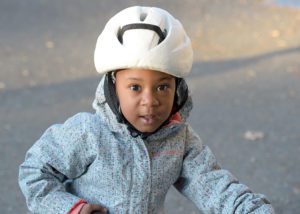 In 2018, our state had a 30-point kindergarten readiness gap between kindergarteners from low income families and their non-low income peers. Kindergarten readiness is one variable that supports kids to do well in elementary school and beyond, and the income-based opportunity gap means that children from low income households will have more work to reach grade level than their peers.
Home visiting – an early childhood education strategy in which a nurse or other professional coordinates services to families in their home – is an intervention proven by four decades of research to significantly improve kindergarten readiness for children born to low income families. Improved educational outcomes also include higher grade point averages (GPAs), higher language scores, higher achievement scores at age nine, and even higher high school graduation rates (1). Expanding high-quality home visiting programs in Washington state not only allows us to maximize our K-12 investments – it also helps parents provide the nurturing kids need at just the right point in their lives. Home visiting improves physical and mental health and development (2), and decreases the likelihood of abuse or neglect (3) while improving family economic self-sufficiency (4). Twenty years of academic research confirms that home visiting can change the trajectory of a child and their entire family.
A 2005 RAND Corporation study found that the return on investment (ROI) for evidence-based home visiting ranges from $1.80-$5.70 per dollar invested (5). Our state can maximize our opportunity to draw down and use federal money to support our earliest learners by investing an additional $9M in state funding to expand home visiting to 1,200 more families.
NOTES
1. Olds et al., "Effects of Nurse Home Visiting on Maternal Life-Course and Child Development: Age Six Follow-Up of a Randomized Trial." Pediatrics 114, no. 6 (2004): 1550–1559. Lowell et al., "A Randomized Controlled Trial of Child FIRST: A Comprehensive Home-Based Intervention Translating Research into Early Childhood Practice." Child Development 82, no. 1 (2011): 193–208. Love et al. Building Their Futures: How Early Head Start Programs Are Enhancing the Lives of Infants and Toddlers in Low-Income Families. Summary Report. Report to Commissioner's Office of Research and Evaluation, Head Start Bureau, Administration on Children, Youth and Families, and Department of Health and Human Services. Princeton, NJ: Mathematica Policy Research, 2001. Olds et al., "Effects of Nurse-Home Visiting on Maternal and Child Functioning: Age Nine Follow-Up of a Randomized Trial." Pediatrics 120, no. 4 (2007): 832–845. Levenstein et al., "Long-Term Impact of a Verbal Interaction Program for At-Risk Toddlers: An Exploratory Study of High School Outcomes in a Replication of the Mother-Child Home Program." Journal of Applied Developmental Psychology 19, no. 2 (1998): 267–285.
2. Johnston, Huebner, Anderson, et al., "Healthy Steps in an Integrated Delivery System: Child and Parent Outcomes at 30 Months," Archives of Pediatrics and Adolescent Medicine 160, 8 (2006): 793-800. Olds, Kitzman, Cole, et al., "Effects of Nurse Home Visiting on Maternal Life-Course and Child Development."
3. DuMont, Kirkland, Mitchell-Herzfeld, et al, "A Randomized Trial of Healthy Families New York (HFNY): Does Home Visiting Prevent Child Maltreatment?"; Olds, Kitzman, Hanks, et al., "Effects of Nurse-Home Visiting on Maternal and Child Functioning: Age Nine Follow-Up of a Randomized Trial" Pediatrics 114, 6 (2004): 1560-8.
4. Olds, Henderson, Tatelbaum, et al., "Improving the Life-Course Development of Socially Disadvantaged Mothers: A Randomized Trial of Nurse Home Visitation," American Journal of Public Health, 78, 11 (1988) 1436-45. LeCroy and Krysik, "Randomized Trial of the Healthy Families Arizona Home Visiting Program," Children and Youth Services Review, 33, 10 (2011): 1761-6.
5. Karoly, Kilburn, and Cannon, Early Childhood Interventions: Proven Results, Future Promise. Santa Monica, CA: RAND, 2005.
2019 Legislative Priority Issue Brief: Early Childhood Education – Home Visiting (PDF)
Read our 2019 Legislative Priority Issue Brief: Early Childhood Education (overview)
Read our 2019 Legislative Priorities
Love what we do? Support our work
Want to find out the latest in education news in Washington? Subscribe to our newsletter
Want to learn more about League of Education Voters? Find out here