By Lizzeth Mancilla
Engagement and Policy Intern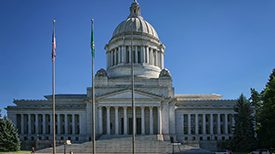 The Washington state Legislative Session started this Monday, where hundreds of bills concerning early learning, safe and supportive schools, local levies/LEA, special education, etc. are being introduced in either the Senate or House of Representatives.
In this webinar, League of Education Voters Director of Policy and Research Jacob Vela and government relations consultant Carey Morris give an overview of the 2021 legislative landscape, outline our priorities for the 2021 legislative session, and answer questions.