By Jacob Vela, League of Education Voters Director of Policy and Research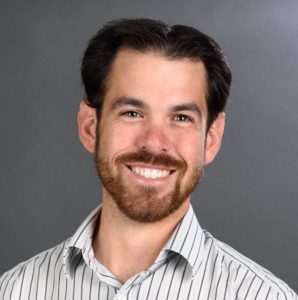 During the late hours of Thursday, March 10th, after a long day filled with passing floor resolutions and saying good-bye to colleagues that are choosing to not return, the Legislature took their final votes ending the 2022 Session. Despite the barriers and complications caused by the virtual session format, legislators were able to negotiate and successfully pass a substantial Supplemental Operating Budget, a Transportation Budget, and a Capital Budget. Logging more than 100 hours a week leading up to sine die, fiscal staff had to be the most relieved to watch the members take their final votes. Despite the overwhelming number of policy bills introduced early in the session, relatively few made it through the process, leading the House to begin referring to the Senate as the "graveyard" during floor speeches. Big thanks to all of you who participated in our Action Alerts this session.
In 2020, the Legislature allocated $200 million to address the effects of COVID-19. What felt like such a bold move at the time now represents only a small down-payment on the funding that has been necessary to support Washington for the past two years. This year the Legislature once again made significant budget investments reinforcing the "safety net" to help constituents, businesses, and institutions continue to move forward. Schools play a critical role in communities across our state – not just by educating our students but also by becoming safe places for families to receive support. Recognizing this role, additional funding was directed towards schools to expand behavioral health and physical health services, food access, and to provide support for students and families experiencing homelessness.
The negotiated supplemental budget released by the bipartisan conference committee, Engrossed Substitute Senate Bill 5693, allocated significant funding, both one-time and ongoing, for several programs created to support students affected by the pandemic. In addition to the large investment tied to Representative Laurie Dolan's (D-22) Substitute House Bill 1590 regarding school enrollment stabilization funding, the Legislature also recognized the trauma experienced by our youth and the ongoing support needed in our schools by including additional funding for behavioral health services. 2nd Substitute House Bill 1664, sponsored by Representative Alicia Rule (D-42), changes the prototypical school formulas for physical, social and emotional staff (PSES) support. Significant funding is directed towards increasing the number of PSES in our schools and the bill also eliminates the term "guidance" counselor, better clarifying the role of the behavioral health specialist. League of Education Voters (LEV) will continue to work with the Washington state Office of the Superintendent of Public Instruction (OSPI) on the implementation of this legislation to ensure that the schools are able to access this resource.
The budget also provided OSPI with an additional $3.5 million to fund regional Multi-Tiered System of Supports (MTSS) services. Funding can be used for trainings and technical assistance to help connect students to appropriate services to best improve student outcomes. LEV was also very pleased to see that the final budget included language that would allow many of our charter public schools to access additional funding – a little over $8 million – through the Washington State Opportunities Pathways account, which is available to small school districts including charter and tribal compact schools. This is a strong step in equalizing the available funding for our charter public schools.
LEV and partners Open Doors for Multicultural Families, OneAmerica, and other members of the Washington State Coalition for Language Access (WASCLA) worked hard to pass Engrossed 2nd Substitute House Bill 1153 sponsored by Representative Tina Orwall (D-33), which will increase language access in our public schools. The Legislature allocated $409,000 for OSPI to implement a language access technical assistance program and for the Washington State School Directors Association (WSSDA) to develop a model policy for implementing a language access program for culturally responsive, systemic family engagement.
The legislation that establishes a state student loan program, Engrossed 2nd Substitute House Bill 1736 sponsored by the retiring House Majority Leader Pat Sullivan (D-47), was funded at $150 million. The Senate Ways & Means Committee had significantly amended the bill directing that the Office of the State Treasurer and the State Investment Board simply design and then report back to the Legislature on creating a state student loan program. The House refused to concur to this change and forced the Senate to recede from their amendment in the final days, showing that there is a big difference between the words "design" and "establish." The final version that was sent to the Governor for his signature establishes the state student loan program in consultation with others and it is fully funded. It is a significant final bill for Representative Sullivan and a testament to the work he championed during his legislative career to support the continuum of education in our state. He will be greatly missed.
After much debate, 2nd Substitute Senate Bill 5793 passed. Sponsored by Senator Claire Wilson (D-30), the bill would allow stipends for low-income underrepresented communities serving on state boards, commissions, committees, and other state-directed groups. Missing work or requiring travel to participate in meetings can be a barrier for individuals to participate in state-created committees or taskforces. Moving forward, those with lived experience could be compensated up to $200 per day to participate. The language also directs the Office of Equity to design equity-driven guidelines on implementing this much-needed legislation that would allow more diverse voices to help guide the creation of policies in Washington.
The past two years have required an immense amount of work to be done year-round by our elected officials and staff. It has taken its toll, which is demonstrated by the many members who announced their retirements this session (more expected to come) and the number of staff relocating or transferring positions. Saying goodbye to members on the chamber floors is always a bit bittersweet. It is an opportunity to reflect on the work that the member has accomplished, but the floor speeches also clearly show the respect and friendship that has been built over the course of one's career in the Legislature.
2022 is a large election year – all House of Representative members are up for re-election and half of the Senate. There will be no rest for those members that are determined to come back to Olympia next January. All fingers are crossed that we will be in person next year for the 2023 Legislative Session. Hopefully, we will find a balance between the easier access that the virtual session provided for many constituents and the in-person positives that allow for the relationship building – both are necessary to keep the legislative process moving forward. In the next few weeks, LEV will be tracking the actions taken by the Governor on policy and budget bills, encouraging his support for the various actions taken by the Legislature. Then hopefully, knock on wood, things will calm down for a bit before we begin to build our priorities for the next session.
We truly appreciate all you do for Washington students. We're all in this together.​
Sincerely,
Jacob
Love what we do? Support our work
Want to find out the latest in education news in Washington? Subscribe to our newsletter
Want to learn more about League of Education Voters? Find out here