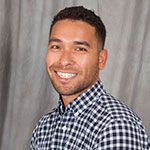 By Daniel Zavala, League of Education Voters Director of Policy and Government Relations
Remember that time last year when I went over everything "You Need to Know about the McCleary School Funding Agreement?" Well, it's time for a refresh. The 2018 legislative session was all about McCleary 2.0, or what we can call, what to do when the Supreme Court says you're still not quite there yet.
Many of us were expecting a quiet session where little would be addressed in education due to budget constraints. Two major events occurred: The Supreme Court's November Order saying the legislature was still out of compliance and a Revenue Forecast that far exceeded most predictions regarding unanticipated future revenue collections. The end result: Another year of legislators in the 11th hour hanging ornaments (i.e. piecemeal policies) on an omnibus policy tree (i.e. Senate Bill 6362) that likely created more questions than answers. My prediction: we will be back next year sweeping up the broken ornaments. And while we may fixate on the 11th hour scrambling, it is important to reflect on the successes we saw this year in expanded eligibility with early learning and college financial aid, increased funds for special education and the State Need Grant, and raised awareness of social emotional and mental health needs.