By Jacob Vela, League of Education Voters Director of Policy and Research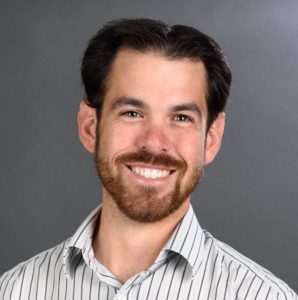 When the Legislature is in person, our days in Olympia are filled with hundreds of conversations, and this doesn't even take into account the additional hundred that we overhear or observe. We build strategy based on these small exchanges, exchanges that often take place in hallways or quietly whispered in the backs of hearing rooms. The passage of legislative information has always depended on these interactions. There are not enough hours in the day to meet with every person on every issue that is being debated in Olympia, so we rely on what is being shared by others. We find out who is supportive of legislation and who might have concerns. We discuss possible testimony in hearings, report on legislative meetings, or share proposed amendment language. Passing a legislator in the hall might be the opportunity to provide a quick update, or for them to let you know that there might be issues with the bill you are working on. Lasting only a matter of minutes (or even less), these conversations are the foundation of the work. Not being able to have them for the last two years has fundamentally changed the process. Some ways are for the better, but I believe that the virtual session hinders many aspects of passing legislation. There is knowledge gained by seeing more than what our computer screens show us, hearing information in the moment – not delayed, or listening to a person's tone that can't be reflected in an email or text. Fingers crossed that moving forward, we will adopt the positives gained by the virtual session – most importantly public access without the obstacle of traveling to the Capitol Campus, with the necessary human interactions that can be a valuable part of the legislative process.
The second week of the 2022 Legislative Session reflected the usual quick pace of a 60-day session. Legislative committees focused on hearing and passing policy bills, advocates continued to do outreach on issues, budget requests were being made, and both the House and the Senate took to their respective chambers to debate bills. The House took action Wednesday on delaying the Washington Cares Fund, the state's long-term care program paid for by the creation of a new payroll tax. The Senate is expected to take action on this fast-tracked issue as early as next week.
The Senate State Government & Elections Committee heard and took executive action on Attorney General request legislation, Substitute Senate Bill 5793. Sponsored by Senator Claire Wilson (D-30), SSB 5793 would authorize stipends and reimbursement of expenses for individuals with lived experience who participate or are appointed to serve on state boards, commissions, workgroups, and advisory committees. Providing a stipend to members of the community for their participation has been a concept that has been discussed for many years. Hearing directly from an individual with lived experience is a critical voice in the policy-making process, but often the financial burden to participate is a limiting factor. SSB 5793 would take a meaningful step in our state's work to develop stronger and more equitable policies. The bill was voted on and passed out of the policy committee on Friday and will now, hopefully, be scheduled for a hearing in the Senate Ways & Means Committee. The House Children, Youth & Family Committee passed a similar bill, House Bill 1890 sponsored by Representative Lisa Callan (D-5), earlier this week. HB 1890 is more narrow than SSB 5793 and focuses on providing a stipend for participants on the Children and Youth Behavioral Health workgroup. The bill would allow stipends up to $200 per day for participating members with lived experience.
Next week, the House Education Committee will hear a bill sponsored by Representative Jim Walsh (R-19) that addresses civic education and academic discourse. House Bill 1807 would limit the areas that our educators may focus on and discuss when teaching civics and related topics. The bill is a response to the divisive, often politically motivated, conversations communities are involved in regarding Critical Race Theory (CRT). Critics of Critical Race Theory deny the reality of institutionalized and systemic racism, ignoring the lessons of our history. It is important to remember that the legislative process is meant to listen to and debate issues, even when those issues can be polarizing or partisan in nature. The House Education Committee Chair, Representative Sharon Tomiko Santos (D-37), has often granted the minority party hearings on bills that often do not reflect her personal or caucus's position on an issue. While this can be difficult for members of the public to witness, it is also an opportunity for members of the public who oppose the policy to get their position on record, for misinformation to be corrected, and for the committee to work in a more bipartisan way on other issues. The hearing on HB 1807 is scheduled for Tuesday morning at 8:00. Representative Santos is a strong committee chair and she is expected to give the bill a very limited amount of time, thus also limiting the number of individuals testifying. There is no expectation that the bill will be brought up for a vote. League of Education Voters is in strong opposition to this legislation, and we encourage you to take a moment to get your position on the record. You can do this now. Please click on House Committee Sign In (wa.gov), select the Education Committee and the hearing date, 1/25 at 8:00 am. Click on HB 1807 Civic Education, then scroll down to select "I would like my position noted for the legislative record." On the next screen, you can choose which position to take. If you believe, as we do here at LEV, that it is essential for students to learn the truth about historical events from multiple perspectives and have an accurate understanding of the present-day impacts of policies and events, please select Con.
The deadline for policy committees to hear and move bills is February 3rd, quickly followed by the fiscal policy deadline of February 7th. With these "cut-offs" right around the corner, we can expect the 2022 Legislative Session to continue at an exhausting speed. The saying, "it is a marathon, not a sprint" certainly does not apply to a short session – we are sprinting all the way to March 10.
·        Register for our Lunchtime LEVinar this Thursday, January 27 on Why We Must Increase Language Access in Public Schools, featuring the Washington state Legislative Youth Advisory Council (LYAC), Open Doors for Multicultural Families, and OneAmerica.
·        Read our 2022 Legislative Platform.
·        Follow which education-related bills we are watching in our Bill Tracker.
·        Watch our LEVinar on What to Expect in the 2022 Legislative Session.
·        Join Investing in Student Potential, our coalition to champion students who need special education services.
·        Register for Investing in Student Potential Advocacy Week January 25-27.
·        Read frequently asked questions about the Washington state Legislature.
We truly appreciate all you do for Washington students. We're all in this together.​
Sincerely,
Jacob
Love what we do? Support our work
Want to find out the latest in education news in Washington? Subscribe to our newsletter
Want to learn more about League of Education Voters? Find out here