By Jacob Vela, League of Education Voters Director of Policy and Research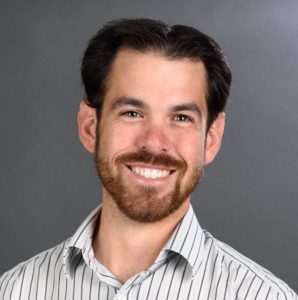 If experience has taught us anything, it is that the start of every legislative session is always a bit unique, and the first week of the 2022 session definitely falls into the "unique" category. After months of rumors, the House and Senate announced in late fall that the legislature was going to attempt to navigate a hybrid model for the 2022 session. The expectation was that after being completely virtual last year, legislative leadership had found a way to allow in-person interaction between the elected members both with each other and the public. Sadly, within days of the session beginning, based on the rapid increase in new COVID-19 cases, plans had to be changed.
The 2022 Legislative Session opened on January 10th, once again in a virtual format. Luckily, the last few years have taught us to have patience and adapt quickly to the unexpected, so with barely missing a beat, both chambers moved forward as if virtual had been the plan all along. The 2022 Legislative Session is a "short" one, running for only 60 days. During this time the elected members will debate and pass supplemental budgets and numerous policies that will directly affect our state. As with all short sessions, the pace starts off at a run and doesn't let up until the final gavel falls on March 10th.
The window to hear and vote on bills in policy committees is always small in short sessions – the first cut-off for policy bills in their house of origin will be on February 3rd. Knowing this, legislators and advocates scrambled to pre-file their proposed legislation so it would be ready to be scheduled for a hearing on day one of session. "Pre-filing" a bill allows bill sponsors to submit their bill language, receive a bill number, request a hearing from committee chairs, and begin working with other interested partners all prior to the official start of session. There were more pre-filed bills this year than I can ever remember. Hundreds of bills fell into this category, meaning that by the end of the first week of session, over 800 bills had already been introduced and were waiting to be heard.
Washington state works on a biennial system and 2022 is the second year. This means that all of the bills introduced last year that were not successful in making it all the way through the process are still considered "alive." Alive bills can still be heard and debated this year. Add up all these bills together and you have an overwhelming number of policy bills competing for limited hearing time this session. Also, those directly involved in the process are exhausted. If and when you interact with legislative staff and others, please be kind. Many still haven't recovered from last session and they continue to juggle the stress of the pandemic with the incredible demands of this work. I believe I used the word "patience" to describe the 2021 Legislative Session. This year I am hoping we will use the word "grace."
League of Education Voters (LEV) is pleased to see the Legislature make the mental health and social-emotional needs of our students a priority. Many presentations this week focused on or spoke about the unimaginable toll the pandemic has taken on our youth and discussed strategies to provide support. Both the House Education and the Senate Early Learning & K-12 Education Committees heard bills that focused on Social-Emotional Learning (SEL) and increasing the funding for support services. The Senate on Wednesday heard Senate Bill 5595, concerning the prototypical school formulas for physical, social, and emotional support in schools, sponsored by Senator Lisa Wellman (D-41) and requested by Governor Inslee. The bill increases the funding allocation for school nurses, social workers, psychologists, and guidance counselors within the prototypical school model. The bill places limitations on the funding, directing that the allocations may only be used for the salaries and benefits for staffing in these areas. One of the challenges that our state is currently facing is a workforce shortage in professionals who provide behavioral health services.
Legislators are being inundated with constituents sharing stories regarding the barriers they are facing in their attempt to secure behavioral health services for their children. Lack of access or long waitlists has made it nearly impossible for families to receive care. Increasing the funding for schools to invest in these services is necessary and needed, but schools won't be able to hire to meet these expectations if the workforce is not available. LEV is advocating that the guardrails placed on the funding in SB 5595 be widened to include the ability to spend these resources on other community-based services and supports. LEV is also advocating for a resourcing approach that centers student need by allocating additional staffing resources for physical, social, and emotional services to schools with greater student need. The House Education Committee heard Representative Alicia Rule's (D-42) House Bill 1664 on Thursday. HB 1664 also relates to the school funding model for physical, social, and emotional supports and has similar restrictions to require that the funds be spent on salary and benefits to hire staff to provide physical, social, and emotional services. It is refreshing to see action by both chambers and a recognition that our students, families, and school employees are in crisis.
The House introduced two bills to support our state's charter public schools. House Bill 1591, relating to local effort assistance funding for charter schools, is sponsored by Representative Laurie Dolan (D-22). The bill addresses the funding inequity created by charter public schools' lack of access to local property tax levies. Our charter public schools educate a higher percentage of students from low-income families and students with disabilities than traditional public schools, and the current funding model means fewer resources for students who need funding the most. LEV supports closing this gap. Representative Debra Entenman (D-47) introduced House Bill 1962 this week. HB 1962 would extend the timeframe for establishing charter public schools. Both issues have been introduced before, and we hope that there will continue to be positive conversations around the proposals.
Late on Friday afternoon, the House Education and House Children, Youth & Families Committees held a joint work session to provide an overview of the early education system and the overlap between our K-12 and early learning systems. Listening to the support and care being given to our littlest learners was a nice way to end a very busy first week.
The upcoming week should be just as busy and interesting as this one. LEV will watch and participate in hearings, meet with staff and coalition partners, and work to promote our education platform with elected officials. Even from the comfort of our homes, it is empowering to be part of the process and to find opportunities to lift up the voices of the students and families who are most affected by the policies being debated.
·        Read our 2022 Legislative Platform.
·        Follow which education-related bills we are watching in our Bill Tracker.
·        Watch our LEVinar on What to Expect in the 2022 Legislative Session.
·        Join Investing in Student Potential, our coalition to champion students who need special education services.
·        Register for Investing in Student Potential Advocacy Week January 25-27.
·        Read frequently asked questions about the Washington state Legislature.
We truly appreciate all you do for Washington students. We're all in this together.​
Sincerely,
Jacob
Love what we do? Support our work
Want to find out the latest in education news in Washington? Subscribe to our newsletter
Want to learn more about League of Education Voters? Find out here