By Jacob Vela, League of Education Voters Director of Policy and Research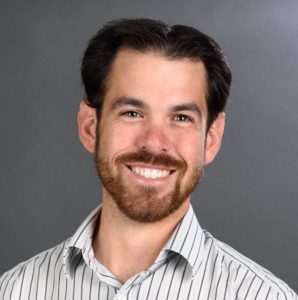 We have reached the halfway point of the 2022 Legislative Session! The pace has been fast and furious, so making it to the first bill cut-off and being able to put a line through another day on the calendar getting us closer to March 10th is an opportunity for everyone to briefly sigh in relief. Today, Saturday, was a long day of public hearings and executive action sessions in the House Appropriations and Senate Ways & Means Committees. Concise testimony focusing on the fiscal implications of the various bills was appreciated by the legislators who sat on Zoom from the committee's call to order at 9:00 am until past the dinner hour.
The final day to pass bills out of the House of Origin Fiscal Committees is Monday, February 7. Bill proponents either celebrated seeing their bill numbers on the agendas for today or are spending their weekend scrambling in an attempt to have it scheduled for a hearing and vote on Monday. The number of bills that are referred to fiscal committees from policy committees is significant. While some bills are intentionally not scheduled – they could be exempt from the cut-off or there might be another bill being used as the vehicle for the issue – some just get overlooked. It is rare, but it happens. Advocates are working to find out what category their bill falls into and then take the appropriate action.
Budget writers must produce a supplemental budget with a balanced 4-year outlook. If a piece of legislation is deemed necessary to implement the budget, it is exempt from the various procedural cut-offs. You will hear these bills be referred to as "NTIB." Examples would be bills that create funding streams or when a statute change is required to implement the final budget. The guardrails on when a bill can be considered NTIB were strengthened a few years ago. Prior to this reminder, bills were incorrectly labeled NTIB if they were just referenced in a budget document. You can imagine how bill sponsors/advocates, desperate to keep their legislation moving through the process, might have been taking advantage of the previously loosely enforced rule.
League of Education Voters (LEV) continues to support and advocate for Substitute House Bill 1153, increasing language access in our public schools, sponsored by Representative Tina Orwall (D-33). Introduced last year, the legislation never received a hearing in House Appropriations. This session, SHB 1153 has already been heard and voted out of the fiscal committee! It is currently sitting in the House Rules Committee, where it is waiting patiently to be placed on the House Floor Calendar. The goal of the legislation is to increase language access for students and families across Washington, and help schools better embrace multiculturalism and multilingualism as an asset in their communities. Watch your email for an action alert coming Monday so you can help SHB 1153 move out of the House.
Starting on Tuesday, the Legislature will pivot and focus mostly on floor activities. Legislators will spend their time caucusing and debating various bills and budget items in their chambers. Access is still very limited for members of the public. Instead of standing on the 3rd floor of the Legislative Building waiting for opportunities to briefly speak with legislators, we are all relying on texting and emails. In previous (in-person) legislative sessions, the time spent on the 3rd floor involved a lot of waiting, but it was also an opportunity to discuss amendment language with others, catch up on gossip (of course I mean "information gathering"), celebrate a bill voted off of the chamber floor, and take part in the various activities that take place in the rotunda of our state capitol.
We truly appreciate all you do for Washington students. We're all in this together.​
Sincerely,
Jacob
Love what we do? Support our work
Want to find out the latest in education news in Washington? Subscribe to our newsletter
Want to learn more about League of Education Voters? Find out here