By Jacob Vela, League of Education Voters Director of Policy and Research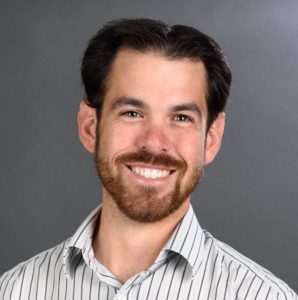 This week the Legislature pivoted to full-time floor action, meaning that the focus will be on caucusing, debating, and passing their members' priority bills. These days are long, and both the House of Representatives and the Senate worked this past weekend, with the House hearing bills into the early morning hours on Sunday, to get their work done before the February 15th House of Origin cutoff. It is funny how many emails legislators receive from constituents this time of session inquiring about if they are "really still working" when they stumble across TVW in the middle of the night and see their elected official speaking on a bill. The answer is "YES" – the legislators and staff put in long hours discussing possible amendments, strategizing, and finally debating bills on their respective chamber floors.
The pace of floor activity changes daily, depending on what legislation is being discussed in caucus and how much time is needed to debate individual bills on the floor. Days usually begin with the 4 Corners – the 4 caucuses in the Legislature – independently meeting and discussing issues, amendments, and who will be speaking during each step of the process. Depending on which bills are being discussed, caucuses can last for several hours. The work done in caucus is private, so everyone outside of those closed doors/Zoom meetings waits in anticipation to see which bills will be considered that day. Advocates spend a lot of time anxiously waiting to see whether their bills will be placed on the order of consideration – the list of the bills that will be "run" on the floor.
League of Education Voters had several priority bills get passed in the last week. I wanted to just highlight a few that we have been following: Engrossed 2nd Substitute House Bill 1153, which will increase language access in public schools, passed off the House floor with a strong vote of 83-13 and is already scheduled for a hearing in the Senate Early Learning & K-12 Committee on Wednesday, 2/16. Thank you to everyone who took action and contacted their legislators about this bill – your voice helped move the bill forward. On Friday, the House also took action on Substitute House Bill 1590, the enrollment stabilization funding bill. School districts would not see a reduction in their current funding allocation due to lower enrollments as a result of the COVID-19 pandemic under this piece of legislation. The bill passed with a vote of 77-18 and is waiting to be scheduled for a hearing in the Senate. Representative Dave Paul's (D-10) bill regarding dual credit programs, Engrossed 2nd Substitute House Bill 1760, moved out of the House in the late hours on Saturday night.
Over the next few days, we will be seeing policy committees updating their hearing schedules daily (sometimes even more often) as bills are sent over from the opposite legislative body. Policy committees will resume hearings on Wednesday, 2/16, and will need to take action quickly on proposals, since they will have only nine days before the next committee cutoff on the following Thursday, 2/24. Budget writers continue to be busy putting the final touches on their Supplemental Operating Budget proposals, and the rumor is that we can expect to see budget documents by the end of the upcoming week.
March 10th is getting closer, and budgets still need to be debated, negotiated, and passed before the Legislature can adjourn. Every year it seems nearly impossible for them to get everything done, but thanks to the long hours, dedicated elected officials, and amazing staff, they nearly always get it done. Hopefully, everyone involved in the process is finding time to take a deep breath, visit with family and friends, and maybe even watch the Super Bowl before the long days begin again on Monday morning.
We truly appreciate all you do for Washington students. We're all in this together.​
Sincerely,
Jacob
Love what we do? Support our work
Want to find out the latest in education news in Washington? Subscribe to our newsletter
Want to learn more about League of Education Voters? Find out here