By Jacob Vela, League of Education Voters Director of Policy and Research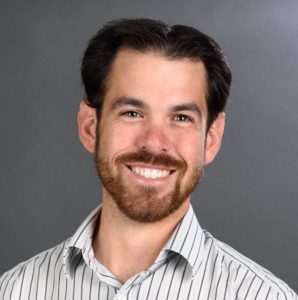 Throughout week 3 of the 2022 Legislative Session, League of Education Voters (LEV) stepped up on multiple fronts – monitoring hearings, arranging testimony before committees, advocating on amendments, and working with coalition partners. The policy committee cut-off is February 3rd, followed closely by the fiscal committee cut-off on February 7th, so there has been a lot for everyone at LEV to juggle. Several committees finished their work this week and will be holding work sessions on issues, others will be spending their time caucusing and voting on various bills, and there will be a few that will be continuing to hold hearings on bills in hopes of moving them before the deadline. Regardless, it will be busy.
This past week in the House Education Committee, Representative Dave Paul (D-10) discussed his bills focused on supporting dual credit programs in schools. Substitute House Bill 1760 strives to expand access to dual credit programs by lowering the costs for low-income students. Dual credit programs allow high school students to earn high school credits and postsecondary credits at the same time. SHB 1760 directs the Washington state Office of the Superintendent of Public Instruction (OSPI) to subsidize costs that can often be a barrier for low-income students in benefitting from the program. The bill also makes the Running Start summer school pilot program permanent, increasing the number of community colleges that may participate and the credits that a high school student may earn. LEV heard feedback from our partners that often the cost of transportation can be an obstacle for some students, so we are working to clarify if those costs would be included in the covered expenses. House Bill 1867, also sponsored by Representative Paul, expands the data that OSPI and partners must collect and report on to the legislature regarding the dual credit programs. The goal of HB 1867 is for the legislature to get information on the who/what/where/how of dual credit programs across the state. It will also be an opportunity for the legislature to learn more about and hopefully take action on any difficulties experienced in implementing the program. SHB 1760 passed out of House Education and will be referred to the House Appropriations Committee for a hearing. HB 1867 is scheduled for executive session in House Education on Tuesday. Senator Mark Mullet (D-5), sponsored Substitute Senate Bill 5719 that also focuses on removing the financial barriers for students in dual credit programs. While the Senate bill differs from SHB 1760 in how to lower the costs, both bills have the same goal – expanding access for high school students who wish to earn postsecondary credits while in high school. SSB 5719 passed out of the Senate Early Learning & K-12 Committee with a strong vote and was referred to the Senate Ways & Means Committee.
This coming week, the House Appropriations Committee will hold a hearing on a bill sponsored by House Majority Leader Representative Pat Sullivan (D-47) – Substitute House Bill 1736 that establishes the Washington state Student Loan Program. The program would provide eligible students pursuing undergraduate degrees or in high-demand graduate programs access to student loans with a 1 percent interest rate. Washington state has always made supporting students through financial aid a priority, but most loans that students can access have interest rates between 3 and 15 percent. Students need better options, and providing a financial aid package that includes student loans with a lower interest rate will be a great part of the wrap-around services we offer our students. SHB 1736 is a great next step as we move toward debt-free options.
The steady ticking clock that counts down the days, hours, and minutes continues to be the soundtrack of the legislative session. Fiscal committees will have packed agendas this week as they attempt to hear public testimony on all the bills that were referred from the policy committees. We can expect both the Senate Ways & Means Committee and the House Appropriations Committee to hold marathon hearings on Saturday, starting at 9:00 am and going into the evening.
We truly appreciate all you do for Washington students. We're all in this together.​
Sincerely,
Jacob
Love what we do? Support our work
Want to find out the latest in education news in Washington? Subscribe to our newsletter
Want to learn more about League of Education Voters? Find out here