By League of Education Voters Policy Team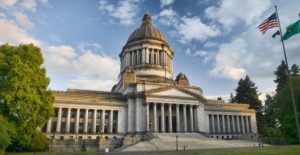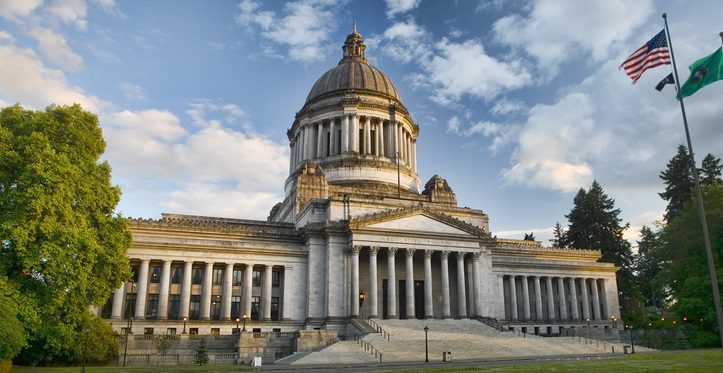 We knew the 2021 Legislative Session was going to be different than past years and present some not-so-happy surprises along the way. The remote nature of the session created some significant challenges in shepherding legislation through the process and understanding why some legislation hit unexpected roadblocks along the way. In the face of these difficulties, some significant pieces of legislation have made their way out of the legislature and onto the Governor's desk.
In response to the remote session and some of the economic concerns that were present at the onset of the session, fewer bills were introduced this year than most budget years in preparation for the challenges of a remote session during a pandemic. Despite the challenges of 2021, two historic pieces of legislation were able to make it through the legislature and onto the governor's desk including the Fair Start for Kids Act (Senate Bill 5237), which substantially expands access to high-quality early learning and childcare, and the passage of a Capital Gains Tax (Senate Bill 5096), which will generate up to $500 million per year in additional funding to support education and early learning. Both of these must still be signed by Gov. Inslee to become law, but the Capital Gains Tax is expected to face legal challenges once it gets signed into law.
We are also happy to report that a few other key bills were passed and funded by the legislature, including:
House Bill 1208 – which among other things allows for more opportunities for schools to partner with community organizations to meet the academic and social-emotional needs of students through the Learning Assistance Program (LAP)
House Bill 1225 – which aims to expand and sustain access to school-based health center services in K-12 schools
House Bill 1295 – which takes steps to address the inadequate support of the educational needs of youth in or released from institutional education facilities
From inconsistent technology to a new landscape for advocates to navigate, the 2021 Legislative Session has been full of challenges. Though some features of the 2021 Legislative Session were new, some things remained the same, such as the finalized operating budget being released in the last 48 hours of session. The budget included $400 million to help stabilize school district budgets from the fiscal impacts of COVID-19 and another $237 million to help address the impacts of lost instructional time, including supporting summer enrichment activities and after school programs, thanks in large part to the American Rescue Plan Act (ARPA).
This year's budget is especially complicated given the recently passed federal legislation, ARPA, which directed billions of federal funding to Washington state that has been included in the budget. Though these funds are substantial and allowed many additional programs to be supported or created, these funds are a one-time infusion of funding from the federal government. This means many of these newly funded programmatic areas may not be funded in future budget cycles unless the state finds another way to fund these programs.
We are still combing over the fine print of the 2021-23 state operating budget and will be getting clarifications in the days and weeks to come on key budget provisos around transition services, language access, and many more areas, but you can look at our 2021-2023 Operating Budget Summary to see a high-level rundown of programs and legislation that have been funded in the budget.
Many of the K-12 grant funding opportunities for districts and community organizations will be administered through the Office of the Superintendent of Public Instruction (OSPI), but many of the processes and criteria for accessing those funds are still being figured out. There are a lot of questions that are still to be answered, and the process of getting more clarity on these key questions around program implementation will take some time. We will continue to track and share information as more details become available on how these critical resources can be accessed.
You are welcome to watch the recording of our LEVinar on What Washington Students Got as we discuss the outcome of the 2021 Legislative Session.
Read our 2021-2023 Biennial Budget Summary (PDF)
Lea nuestro resumen del presupuesto bienal 2021-2023 (PDF)
Read our summary of the Fair Start for Kids Act (PDF)
Resumen de la Ley de Comienzo Justo para los Niños (PDF)
Read our 2021-2023 Biennial Budget Side-By-Side to compare the Governor's, House, and Senate budget proposals
Read our 2021 Legislative Priorities
Love what we do? Support our work
Want to find out the latest in education news in Washington? Subscribe to our newsletter
Want to learn more about League of Education Voters? Find out here