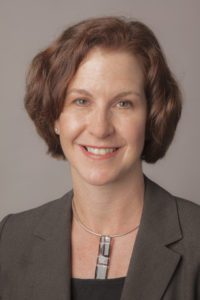 By Juliette Schindler Kelly, Director of Government Relations and Advocacy at the College Success Foundation
Guest Blogger
On March 27th, the Washington state House Democrats released their operating budget proposal for the 2017-19 biennium, SHB1067. Generally it was received favorably by the higher education community as supporting our priorities, and as a necessary improvement upon the Senate's postsecondary funding approach. Additionally, many representing postsecondary in the education advocacy space emphasize the need to support the entire education continuum, from the formative preschool years to post-high school additional credential or degree. The House budget demonstrated an understanding of moving beyond the McCleary mandate to provide genuine learning opportunities for Washington's youth.
The House budget expands higher ed pathway opportunities, with a focus on preparing Washington students for today's labor market. Affordability and pathways are key components, although there is still room for enhancements. The approach to addressing the cost barrier for students pursuing postsecondary study is a combination of a tuition freeze (with backfill for the public institutions of higher education so that the loss of funds is not detrimental), with need-based financial aid in the form of bolstering the State Need Grant. Investing in the State Need Grant to give more low-income students access to postsecondary education is a critical component to increasing access for Washington students. Unlike the Senate budget, the House proposal opens the door for 6,000 more of our students to receive a State Need Grant. The goal should be for all 24,000 deserving but unserved students to not have to struggle to find a way to afford college, but this step moves us closer to the goal post.
The budget also displayed an understanding that obstacles exist beyond financial need.  Many students need assistance in the transition to, and persistence within, their postsecondary experience. Low-income, first generation students often need extra navigational assistance in this foreign environment. Many students from diverse and economically-challenged populations attend community and technical colleges, and benefit greatly from student advising and supports. Therefore, it is gratifying to see the proposed increase for community and technical colleges (CTCs) to use Guided Pathways, or a similar model designed to improve student success, to better serve students in this system.
Breaking down barriers to postsecondary opportunities is for naught if the basic needs of a low-income individual prevents him from pursuing further education. The Senate budget proposal diverts Temporary Assistance for Needy Families (TANF) Work First dollars to support the State Need Grant program, which is counterproductive. The House budget writers are wise to include increased funding to address homelessness and augment the TANF, State Family Assistance, and Refugee Cash Assistance Program grant amounts. These programs help stabilize the families of the very students we seek to provide a greater opportunity for focused learning.
Budgets reflect priorities, and although there is more work to be done, we applaud the House for targeting many of the essential priorities that will help move our state forward, advance our economy and close opportunity gaps. In this spirit, let us all support greater investment in our education system from early learning through higher education so that increased attainment will reap greater prosperity for all Washingtonians.