By Ruben Balderas
Guest Blogger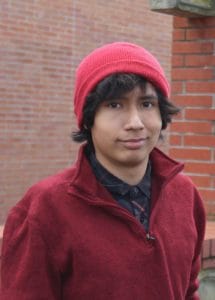 Ruben is a senior at Walla Walla High School, and recently secured a job as a Walla Walla Public Schools afterschool tutor. Throughout his afterschool journey, Ruben has acquired a number of real-world skills, and has made many friends and professional contacts along the way.
Afterschool is very important to me for many different reasons. It has taught me many different things, including computer programs, videography and cinematography skills, communicating with other people. My program has also helped me develop different strategies around critical thinking, problem solving, analyzing, planning, brainstorming, time and stress management, and leadership. All of these skills learned in afterschool can also be used in a real-world work environment; for me, that would be something in the field of animation or concept art. In both of these fields, it is essential to be able to work and communicate within a team structure in order to produce the best content for the job.
I also use my afterschool skills to help me communicate with my family and friends. I have learned how to get out of my comfort zone and make new friends; in my program, I have made two really good friends that I am very grateful for meeting and having them be a part of my life. More than just skills related to direct means of communication, I appreciate afterschool for helping me explore other platforms to deliver a message.
Over the past few months, I have created content that not a lot of students can say they've done. During my first few months of my term as an ambassador, I helped make a Virtual Reality (VR) environment for our Lights On Afterschool event. In this VR space, you can move around and see all the different afterschool programs we offer from anywhere in the world. Check out the space here. Additionally, I made an introduction video about myself and what my message will be throughout my ambassador term.
Seizing on the excitement and messaging opportunities available to a Youth Afterschool Ambassador, I recently took a trip to Olympia, Wash., our state capital. While I was only there for a short time, the impact was large. I was fortunate enough to share my various afterschool experiences with the Washington state House Committee on Education. I shared with them that Afterschool has taught me essential new skills and changed me positively as a person. The experience was incredible — you can watch my testimony at 13:20-15:37 and 22:53-29:00 on this recording.
During the remainder of my Youth Afterschool Ambassador term, I am going to create a video that features a series of interviews from participants and parents highlighting how programs have benefited them, their families, and their community. Just like it has been for me, afterschool is essential for millions of students nationwide each year. I am honored and excited to continue to spread that important message to all who will listen.
Read our Expanded Learning Opportunities 2018 Issue Brief
Love what we do? Support our work
Want to find out the latest in education news in Washington? Subscribe to our newsletter
Want to learn more about League of Education Voters? Find out here