Hooray!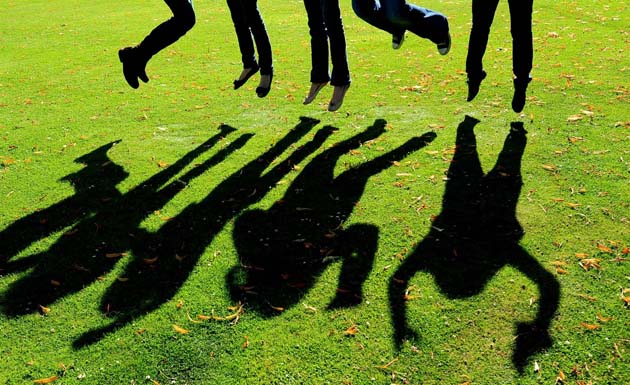 Thanks to your hard work, the House of Representatives has passed the Student Aid and Fiscal Responsibility Act by a vote of 253-171!
Struggling to come up with the cash for college? House leadership, with the Obama administration's support, wants to cut out the middle man from federal student loan programs and give students the chance to borrow directly from the federal government. Middlemen are ex$pensive – so the bill creates $92 BILLION in cost savings! Part of the savings would be spent on an Early Learning Challenge Fund to make sure all children have a quality education from the very start!
College student? Here's how the SAFRA will help you:
For the past 35 years, the federal government has subsidized loans made by private banks to students through the Federal Family Education Loan program, guaranteeing loans up to 97 percent and allowing lenders to reap the profits. The Student Aid and Fiscal Responsibility Act – touted as the largest investment in higher education ever – shuts down that program, replacing it with a direct loan program run by the Education Department. The income-based payment plan eases the strain for graduates paying off loans.
Smartypants early learner (who can already read)? Here is how the SAFRA will help you:
Ensure young children enter kindergarten ready to succeed by creating an Early Learning Challenge Fund to provide states with $8 billion in competitive grants over 8 years. This investment would improve outcomes for all children and especially at-risk children-resulting in higher graduation rates, higher rates of college attendance, and higher earnings at work.
Everyone else?
This bill creates $92 billion in cost savings that will be spent on programs we know will save money and promote economic growth.  That's a big hooray for everyone.
WASHINGTON, Sept. 17 /PRNewswire-USNewswire/ — Speaker Nancy Pelosi issued the following statement today after the House voted 253 to 171 this afternoon to pass the Student Aid and Fiscal Responsibility Act:
"Education is the best investment individuals can make in themselves, it is the best investment parents can make in their children, and it is the best investment a nation can make in their citizens. With that in mind, today the House passed the Student Aid and Fiscal Responsibility Act, the single largest investment in making college more affordable in the history of our nation.
"This legislation means that more students will enter college; that they will graduate with less debt; that the federal loan initiatives that they and their families depend upon are strengthened for decades to come; and that taxpayers will save money. It is fiscally responsible, following the strict standards of pay-as-you-go spending.
"This legislation seizes the opportunity to strengthen our nation by making a historic commitment to our students and a landmark investment in our future."