Representatives from League of Education Voters and community-based organizations recently traveled to Baltimore, Maryland, to learn more about the discipline reforms that have been implemented by Baltimore City Public Schools with great success. This is the fifth in the series, Lessons from Baltimore: Transforming School Discipline.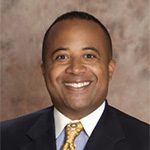 By Tony Moore, Member, Federal Way School Board
The problems of the world will be solved by our future generations.
But when you look at where our kids are ending up, it's clear that we are failing many of them. Our country has made a practice of punishing rather than nurturing our young, and it shows—in our school discipline practices, and in how we imprison so many of our citizens. Americans make up just five percent of the world's population, but American jails hold a quarter of the world's prisoners. Of those prisoners, nearly forty percent are African American, even though African Americans make up just thirteen percent of the United States population.
Many of the people in our prisons got there by way of archaic school discipline practices and the school-to-prison pipeline. To change this trajectory, we need to reform our school discipline practices. From there, we can work on solving the problems in our prison system and rebuild our communities so that everyone has a chance for success.
We as a country cannot afford to have such a large portion of our citizenry under-performing, imprisoned, or walking the streets. Instead, we must all be at our best so that we can collaborate with the rest of the world to work toward a better future.
One of my inspirations for working on school discipline reform and in public education stems from Dr. Martin Luther King, Jr., who my mother marched with. Dr. King had two strategies to fix what ails our country from a racial standpoint: a relationship with God and education—that is, we must be morally upstanding citizens with educated minds.
Traveling to Baltimore was a powerful experience. The most significant thing I observed was seeing the resolve that everyone had in working to transform school discipline. Baltimore City Schools Interim CEO Tisha Edwards had a look in her eye that demonstrated her determination to improve the situation there. If they can make the kind of progress they've made in Baltimore, we can certainly implement the same strategies in Federal Way. While we have made some baby steps in changing our discipline policies, we need to take more action, and Baltimore has shown us the way.
Anytime that you try to implement change, you're going to make people angry, but it's time to do more to transform school discipline. Knowing that I have a partner in the League of Education Voters makes me confident that we can do this. We must do this.
Our kids are our future. And this is about them.
Tony Moore was appointed to the Federal Way School Board in May 2008. He and his wife of 23 years have lived in Federal Way since 1990 and have two children. It was his wife, Trise, who encouraged Tony to direct his belief in the opportunities provided by education into volunteering with students and the school district. He is a mentor with Heritage Leadership Camp and has volunteered as a basketball coach for the Boys and Girls Club, the YMCA and the Amateur Athletic Union (AAU). Previously, he was president and vice president of Citizens for Federal Way Public Schools, an organization dedicated to supporting and promoting the district's bond and levy campaigns.
Tony served as the founding pastor of the largest African American church in Federal Way, stepping down from that position several years ago to take a more active role in the community. He is a member of Friends of the Hylebos, a local land conservancy group and the Federal Way Chamber of Commerce. Tony holds a bachelor of science in business administration from Liberty University in Virginia. He is currently the owner of a tire brokerage located in Federal Way.