By Chris Korsmo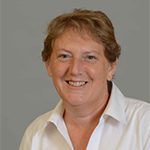 Friends,
For those of you keeping count, it's Oly Short Session, day number 10. Fifty days left to find a charter schools fix, prevent cutbacks to Career and Technical Education, address educational inequities and not talk about the elephant in the room, McCleary. But those aren't the only education issues under consideration. You can find more on the bills introduced so far here.
The session is young, and so was a group of advocates who found themselves on the wrong end of a question normally reserved for parents. Behind closed doors. The content got a little, er, personal this week when a Washington legislator asked a group of teens whether they were virgins. It's not quite as bad as Presidential hopeful Ben Carson telling a group of school kids to point at the "dumbest kid in the room" but it's not exactly HIPPA compliant, either.
Charter News: The Senate took up SB 6194, addressing the charter school funding issues, this week. The bill passed out of the chamber on a 27-20 vote, and now moves over to the House. Thanks to Senators Mullet and Litzow for their leadership on the bill and for all who voted to support this effort to keep our charter schools alive and well.
McCleary News: This past week, State Budget Director David Schumacher said out loud what many have thought: no McCleary deal this year. While work is ongoing, including the recommendation for another legislative task force, a final deal isn't imminent for two significant reasons. First, this isn't a budget year. A kind of big deal if you're going to be allocating money in the billions of dollars. Second, it's an election year, making tax votes pretty tough. It would seem that not many years are great for tax votes… unless you're voting to limit taxes. Which, as it turns out, is often unconstitutional.
Higher Ed News: A new focus on affordability seems to be the spotlight as a new House bill would make two years of college "accessible and affordable" by paying for community/technical college, and another attempt to make textbooks more affordable. Meanwhile, a new report highlights some success among Washington Community College students who transfer to four year schools completing their degrees. And the college admittance process gets a fresh look.
You can't chalk it all up to STEM policy, but here's some news that required STEM degrees:
There's more. Oh, so much more. But that's all the time your intrepid writer has today. Thanks for all you do on behalf of our kids!