By Kenji Linane-Booey, Spokane Regional Field Director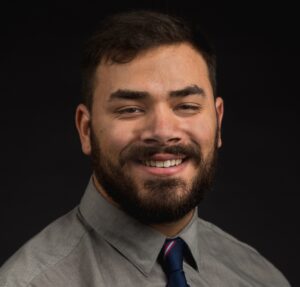 On March 11th, Spokane Police Chief Craig Meidl sent a letter to Spokane Public Schools Superintendent Dr. Adam Swinyard stating that he believes teachers across the district are not serving in their roles as mandatory reporters. He then said that this violation can be charged as a gross misdemeanor. League of Education Voters (LEV) and their partner, the Every Student Counts Alliance (ESCA), believe this letter was written to sway the court of public opinion in order to decrease trust in the school district administration and to increase funding for the Spokane Police Department. Because LEV and ESCA believe in the work the school district is doing, we decided to respond to Chief Meidl's letter directly.
To the Leadership of the City of Spokane:
Spokane is at its best when we work together. We ask our community leaders in law enforcement to engage in collaborative communication with our schools for the sake of students and teachers.
Our students deserve a safe, productive, challenging, and encouraging learning environment – all of them.
Students of Color and Students in Special Education are disproportionately impacted by restraint and isolation practices and are arrested at a higher rate than their white and general education counterparts.
Spokane Public Schools has been working with community members and organizations since 2016 to eliminate the disparities in the services provided to Students of Color and Students in Special Education. This work has taken shape in the Every Student Counts Alliance, Superintendent working groups, the Citizens Advisory Committee, the Diversity Advisory Council, and many more. As community members, we have seen the work Spokane Public Schools has done to try and fix the many issues they faced six years ago. We have advised on and recommended new evidence-based practices, have a voice at the table with the Superintendent and other senior district leaders, and act as a conduit for change within the district.
In 2020, Spokane Public Schools decided not to use district employees to arrest students, and in 2021,
SPS changed to a safety model and replaced commissioned officers with campus safety specialists. Studies over the last couple of years have shown a shocking correlation between a high police presence in schools and high arrest rates of students, especially Students of Color and Students in Special Education.
The only way we have been able to make progress is through community collaboration and open communication, which is why it was such a shame to read Police Chief Meidl's letter to the school district. Putting students first is the goal of every education-based and community-focused organization. Our students deserve a safe, productive, challenging, and encouraging learning environment – all of them. A letter threatening to arrest teachers does not create an educational or socially successful environment.
After years of daily trauma inside and outside the classroom, writing a letter that threatens the progress being made in Spokane Public Schools has only strained relations between the district and the community. Sending that letter directly to media outlets before allowing for conversation with the district has resulted in fear and confusion from teachers and community members alike. While the letter focuses on underreporting by mandatory reporters, the Chief also discusses things like school fights that are not covered by the RCWs cited in the letter and interviews that followed. Our hope is that all members of our community will work together to create an environment that enables teachers to positively impact all students – including Students of Color and Students in Special Education.
Sincerely,
Every Student Counts Alliance (ESCA)
By Kenji Linane-Booey – Spokane Regional Field Director, League of Education Voters (LEV)
Love what we do? Support our work
Want to find out the latest in education news in Washington? Subscribe to our newsletter
Want to learn more about League of Education Voters? Find out here