The League of Education Voters invited leaders from all around Washington state to share their school district's story on how money matters, and how they are using it to reduce the opportunity and achievement gaps. This post is the last school district perspective in our five-part blog series, "Money Matters. But so does how it's spent."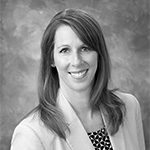 By Alison Meryweather, LEV Key Activist
Once the 2014 budget was approved, the Issaquah district moved quickly to strategically invest the additional funding. To be clear; our district has yet to be restored to pre-2008-2009 state funding levels, but with the "additional" $3 million allocation from the state, we could begin that process.
Below are some of the priorities where funding was spent:
Instructional Performance and Accountability: $1,000,000 for full implementation, district-wide, of the Teacher Principal Evaluation Pilot (TPEP) Program. These additional funds are required to ensure the program is implemented with equity and transparency. These new evaluations are much more time-consuming and therefore the district opted to increase Dean of Students staffing at both the elementary and middle schools and add another Assistant Principal at two of our comprehensive high schools who have enrollments of 2,000 students each. This staff increase will also serve to assist students who need additional support to address their challenges.
Instructional Time: $200,000 to fund a pilot 7th period at two high schools to expand core graduation and elective options for students. Due to state funding constraints, our district only provides a 6-period day. The district will pilot an on-demand academic option, as well as provide transportation.
Student Health: While $975,000 overall was allocated, the district is contracting for Mental Health Counseling at all three of our comprehensive high schools, at a cost of $275,000. To me, this is a very smart investment. Data from our annual Healthy Youth Survey indicates numerous areas of significant concern. Our teachers are on the front line with our students and both need the guidance and support to navigate the complexities of social/emotional health.
Just imagine the opportunities for our students should the state fully adhere to the court McCleary decision to restore the previous funding levels and make additional essential investments in education!
Alison Meryweather is a passionate advocate for public education and has been volunteering for over a decade so that our students can benefit from the best education possible.