The League of Education Voters invited leaders from all around Washington state to share their school district's story on how money matters, and how they are using it to reduce the opportunity and achievement gaps. This post is the third school district perspective in our five-part blog series, "Money Matters. But so does how it's spent."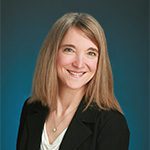 By Agda Burchard, Legislative Representative, Kent School District Board
Thanks to the state legislature, nearly $500 per student in additional funding was available at the start of the 2013–2014 school year.
In the Kent School District, a portion of the additional resources support student learning by funding:
Full-Day Kindergarten. Research shows that students who attend full-day kindergarten are more likely to be independent learners, more productive, and less likely to be withdrawn or aggressive. Seven additional elementary schools in Kent received state funds for full-day kindergarten. In a full day, teachers have more time to concentrate on teaching the curriculum and students are able to focus longer on a subject. Students also have time to engage in a wider range of activities including the arts and physical education.
Increasing Student Success. KSD added or expanded these programs:

Dual-language programs at Scenic Hill and Carriage Crest elementary schools. Students will focus on learning two languages and develop high linguistic and academic proficiency.
Preschool classes at Meridian and Park Orchard elementary schools. To prepare students for success in school.
Parent Academy for Student Achievement. The Parent Academy teaches parents how to engage in their children's education and is taught in nine different languages.
Career Medical Pathways program at Kentlake in partnership with Renton Technical College. Students can take low-cost college courses and work with businesses such as MultiCare Health System to receive practical instruction in the medical field. This type of experience gives students new opportunities and advantages in the modern job market.
The additional state funding was a good down-payment toward fully funding public education as required by the state supreme court's McCleary decision. When you see your state legislators, please thank them on behalf of the students in your community. And ask them to keep working to fully fund basic education so that all our students can increase their academic achievement and graduate ready for success in college, career, and community life.
Agda Burchard and her husband Tom have lived in Kent for 20 years. Agda became active in the Kent School District when their daughter Sam entered kindergarten in 2002. In addition to serving on the Kent School District Board, Agda is a Girl Scout leader and PTA leader.