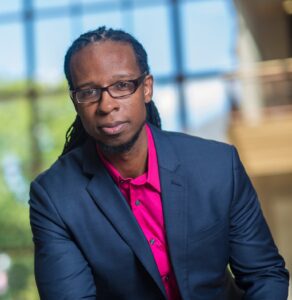 In our Putting Students First podcast, we interview policymakers, partners, and thought leaders to spotlight education policies, research, and practices so that together we can create a brighter future for every Washington student.
Listen on Spotify, Apple Podcasts, or Spreaker.
In this episode, League of Education Voters Communications Director Arik Korman asks Dr. Ibram X. Kendi, #1 New York Times bestselling author of How to Be an Antiracist, the Andrew W. Mellon Professor in the Humanities and Founding Director of the Boston University Center for Antiracist Research, contributing writer at The Atlantic, and CBS News correspondent, how we can be anti-racist ourselves, how, in Dr. Kendi's words, he evolved from internalizing racist thoughts to being an anti-racist, and what we can do to create a more equitable, anti-racist society.
Listen:
Visit our podcast page for more interviews
Love what we do? Support our work
Want to find out the latest in education news in Washington? Subscribe to our newsletter
Want to learn more about League of Education Voters? Find out here