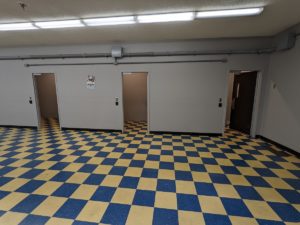 In our Putting Students First podcast, we interview policymakers, partners, and thought leaders to spotlight education policies, research, and practices so that together we can create a brighter future for every Washington student.
Isolation and restraint in schools hurts our most vulnerable students. In this episode, League of Education Voters Acting CEO Arik Korman discusses alternatives to isolation and restraint of students, policies that can be implemented at the school district level to support school leaders and staff, and direct impacts of isolation and restraint on students.
We were honored to interview:
Justin Hendrickson, Principal at South Shore PreK-8 in Seattle Public Schools
Liza Rankin, Vice President of the Seattle Public Schools Board of Directors
Dorian Taylor, a survivor of isolation and restraint practices who now works to advance disability justice at the county level
Chris Baglien, a survivor of isolation and restraint practices who now is a father and a student in a postsecondary automotive program in Skagit County
Listen on Spotify, Apple Podcasts, or Spreaker
Listen:
Visit our podcast page for more interviews.
Love what we do? Support our work
Want to find out the latest in education news in Washington? Subscribe to our newsletter
Want to learn more about League of Education Voters? Find out here