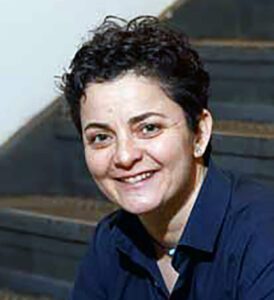 In our Putting Students First podcast, we interview policymakers, partners, and thought leaders to spotlight education policies, research, and practices so that together we can create a brighter future for every Washington student.
In this episode, League of Education Voters Communications Director Arik Korman interviews Luma Mufleh, the founder of Fugees Family whose TED Talk on educational justice for refugee families has been viewed more than 1.7 million times. Luma discusses what it's like being dropped into a classroom when you don't know English, what supports we should provide to students who are refugees, and how we can focus on the assets that refugees bring to our schools and our society. Luma's new book is Learning America: One Woman's Fight for Educational Justice for Refugee Children.
Listen on Spotify, Apple Podcasts, or Spreaker
Listen:
Visit our podcast page for more interviews.
Love what we do? Support our work
Want to find out the latest in education news in Washington? Subscribe to our newsletter
Want to learn more about League of Education Voters? Find out here