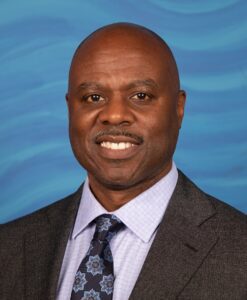 In our Putting Students First podcast, we interview policymakers, partners, and thought leaders to spotlight education policies, research, and practices so that together we can create a brighter future for every Washington student.
In this episode, League of Education Voters Communications Director Arik Korman interviews Dr. Brent Jones, Superintendent of Seattle Public Schools, about his priorities for Seattle Public Schools and how he measures success, how the district is supporting student mental health, his personal education journey, and what he would change if he were in charge of Washington state's education system and there were no budgetary constraints.
Listen on Spotify, Apple Podcasts, or Spreaker
Listen:
Visit our podcast page for more interviews.
Love what we do? Support our work
Want to find out the latest in education news in Washington? Subscribe to our newsletter
Want to learn more about League of Education Voters? Find out here