For the third summer in a row, LEV is excited to host a Rainier Scholar. Each year, the Rainier Scholars program invites 60 fifth-grade students of color in the Seattle Public School District to embark on an 11-year journey to prepare them for success in school, college and life. This year, we're hosting Laura Del Villar-Fox, a rising-senior, who will get to experience activism and politics in action. Below, Laura writes about the Rainier Scholars program and why it has been an important part of her life.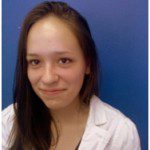 For the past 6 years or so, I have been involved in a program called Rainier Scholars. Never heard of it? Unfortunately, not a lot of people have. Rainier Scholars was jump started by Mr. Bob Hurlbut about eight years ago in hopes of replicating a similar program called Prep for Prep in New York. Rainier Scholars aims to
"cultivate the academic potential of talented and motivated young scholars from ethnic minority backgrounds. By offering access to exceptional educational opportunities and ongoing comprehensive support…"
Each year, after looking through fourth grade WASL scores, Rainier Scholars invites students of color who have passed the reading portion to apply to the program.
After receiving my letter, I was asked to go through several rounds of interviews as well as write an essay or two before being accepted as a Scholar. But once this process had been completed, and I was officially accepted, the real work began.
The summer before my 6th and 7th grade year was spent in class, 5 days a week, 8 hours a day, for 6 weeks. This extra schooling was also continued throughout my 6th grade year, but was only on Wednesdays and all day Saturday. Altogether, this added up to be more than 500 additional hours of homework and was an equivalent of 120 days of school. This intensive academic portion is meant to prepare the scholars for a college-like environment, as well as provide them with the extra-schooling necessary to be accepted into the competitive independent schools throughout Seattle.
Once the academic portion is completed, the program requires us to attend about two leadership retreats per year where we are able to study significant leaders throughout history as well as discover important traits that each leader possessed (including ourselves). Along with these retreats, Rainier Scholars assists Scholars by matching them with internships each summer at businesses and organizations such as local law firms, medical clinics, and non-profit organizations (such as LEV).
On top of all of this, Rainier Scholars provides college support throughout each Scholar's high school career by providing counselors that meet up with students monthly and SAT prep courses and by working closely with each of our schools to help insure the goal and promise of their program—to send each and every one of us to college.
Luckily, I already knew what I was getting myself into when I applied since my older brother had been one of the first to go through the program. My parents encouraged me to apply because it enabled him to attend Lakeside, one of the top private schools in the state. Also, my parents, at the time, had recently gone back to school to receive their bachelors at the UW (and had been the first in either of their families to earn a college degree).
Realizing the importance of education, my parents wanted to set an example for their children by showing the great effect education can have on your career options as well as your quality of life; and they managed to show me this first-hand by working themselves up from being janitors, to becoming a lawyer and an administrator at the Department of Social and Health Services. Growing up around such inspiring people has helped mold me into a hard-working individual—prepared for a program such as Rainier Scholars.