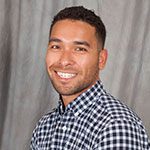 By Daniel Zavala, Director of Policy and Government Relations
96 days. That is how many days have passed since sine die (the official term for when the legislative session ends) back on July 20. Since that time, here at League of Education Voters, we've been sifting through the language of HB 2242 (the major education bill this past session) and the state budget (SB 5883) to determine the impact of new state money in K-12. All of this revolves around the context of the McCleary court order.
Importantly, today the Washington State Supreme Court heard oral arguments about whether the state fulfilled its duty to adequately fund basic education. Previously, the court ruled that the state overly relied on local levies to fill what the state wasn't providing around compensation and K-3 class size reduction, among other areas. While both sides (the state and plaintiff's attorney, Thomas Ahearne) made their case about whether the legislative action this year satisfies the court's order, the direction around McCleary, adequacy, and equity still remains murky.
So where does this leave us, League of Education Voters and the general public, in making sense of what the legislature passed in July and what the court will consider in today's arguments? I suppose the simpler answer is to say… still seeking information and answers to many questions about the distribution of the money, and whether it resulted in more money going to those students who need it most.
The more elaborate answer is to examine why it appears we are widening the financial gap between some local districts that historically have received more funding and those that have not. Under the new state law, every district will receive more state money than they currently receive. However, an analysis of expected district revenue illuminates a growing divide where many districts with high concentrations of historically underserved students will receive "less more money" than their peers. The chart below illustrates a small sampling of districts across the state, and how this paradox plays out over the implementation of McCleary money.


Note: Percent increases use current enrollment data per OSPI's Multi-Year Budget Comparison Tool
For context, you can review the Regionalization Factor (% increase for teacher salary based on housing values in district and those of districts within 15 miles of the boundary) and the Free-Reduced Price Lunch Enrollment.
| | | | | | | | |
| --- | --- | --- | --- | --- | --- | --- | --- |
| | Tukwila | Mercer Island | Highline | Lake Washington | Wenatchee | Yakima | Sunnyside |
| Regionalization Factor       (2020-21) | 18% | 18% | 18% | 18% | 5% | 0% | 0% |
| FRL Enrollment (Current) | 73% | 3% | 63% | 11% | 55% | 72% | 85% |
| | | | | | | |
| --- | --- | --- | --- | --- | --- | --- |
| | Spokane | Walla Walla | Tonasket | Bethel | Aberdeen | Bellingham |
| Regionalization Factor       (2020-21) | 5% | 0% | 0% | 0% | 0% | 11% |
| FRL Enrollment (Current) | 57% | 55% | 64% | 49% | 66% | 35% |
Many of us were expecting the McCleary solution to remedy the disparities in state allocation, levy collection, and expenditures from district to district. The stated intention of the legislature was focused on this as well. Notwithstanding well-intentioned actions, implementation matters. Here the implementation of policies and distribution of money remains unclear. For example, we must ask how and why some districts with higher proportions of historically underserved students (e.g. students from low-income households, English learners, students in migrant households, etc.), like Yakima and Aberdeen, are expected to receive a smaller increase in state funding than other districts.
Illuminating these disparities can be difficult because it has the perception of pitting districts against each other for resources. That is not my intention. My intention is to show that some districts, like Yakima and Aberdeen, should receive a greater increase of state funding because of their greater district needs that cannot be fully met with local levy money. It appears, under the current plan, some of the policies enacted result in a greater disadvantage for, or impact on, districts like Yakima and Aberdeen. While they receive more state funding, in order to fully meet the needs of their student populations, they need to be on the other side of the equation – getting more state funding increases than their peers in order to reach parity. Education is a matter of equity, giving those what they need to reach their potential, rather than creating uniform policies that can and will create disproportionate outcomes.
It is our responsibility, as members of the public, to ask for greater transparency to assist our job of monitoring the implementation of state funds that account for over half of the state budget. As I continue the oversight, a few questions guide my inquiry:
What information and data are we missing to make a conclusive statement about what is happening?
While more money was put into the system, is it going to the places where it is needed most and will yield the highest outcomes for kids?
Are we doing right by students, true justice, in the legislature's response to the McCleary order, or are we just setting up another system that is recreating vast inequities?